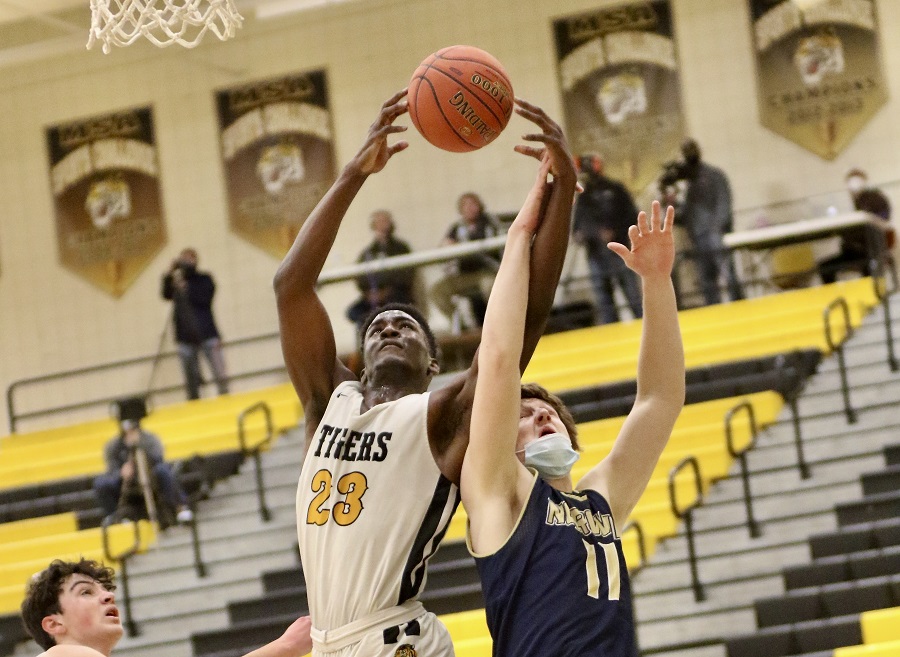 Five Tigers Named All-Section By Big 56 Conference
The Big 56 Conference announced its all-section teams for Class 5A and Class 6A basketball on Friday and there were a bevy of Tigers who were recognized.
For the North Allegheny boys' basketball team, senior forwards Greg Habib and Khalil Dinkins were named First-Team All-Section 1-6A head coach Dan DeRose was tabbed the section Coach of the Year. It's the second straight year Dinkins was on the all-section list after receiving second-team laurels last season.
Sharpshooters Robby Jones and Matt McDonough earned second-team recognition, while senior point guard Jack Christy received honorable mention recognition.
The Big 56 all-section teams are the official all-section teams and voted on by the coaches in each section.