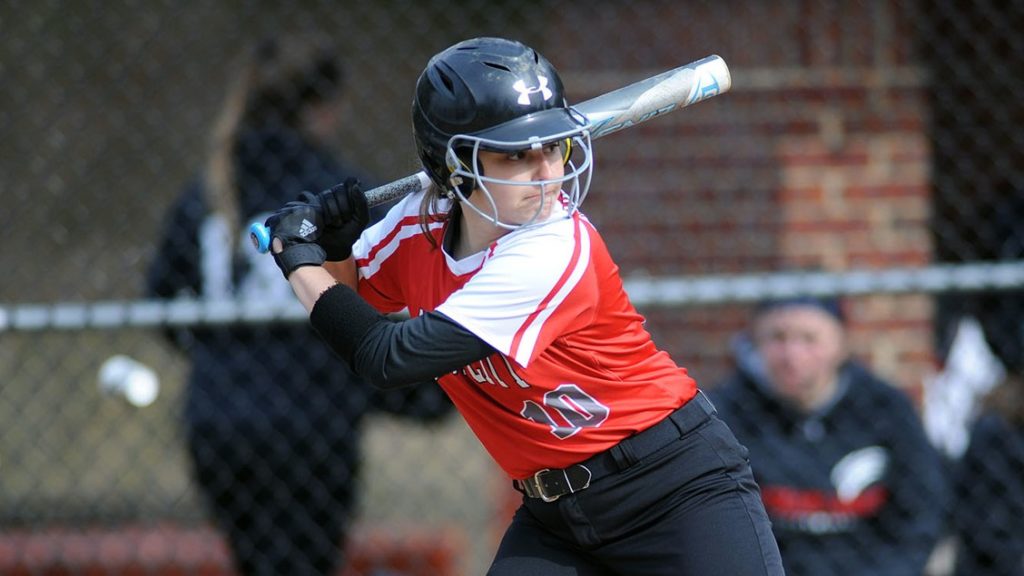 Liz Scherer, Earns Academic All-District Honors At Grove City
GROVE CITY, Pa. — Grove City College senior catcher Liz Scherer (Pittsburgh, Pa./North Allegheny) earned College Sports Information Directors of America (CoSIDA) First Team Division III Academic All-District IV honors Thursday afternoon, as voted upon by the region's sports information directors.
As a First Team selection, Scherer advances to the nationwide Academic All-America ballot. The CoSIDA Academic All-America team will be announced in June.
Scherer started all four seasons for Grove City. In 10 games this season, she hit .303 and led the team with three stolen bases. Scherer also scored seven runs while going 10 for 33 at the plate.
Scherer earned Second Team All-Presidents' Athletic Conference honors in 2019 after leading Grove City with 20 runs scored and 11 doubles. She hit .322 and swiped four bases. As a sophomore, Scherer hit .366 and knocked in a team-leading 17 runs. She also scored a team-high 17 runs during the 2018 season. She earned Honorable Mention All-PAC as a rookie in 2017 after hitting .376. She ranked third in the conference with a .462 on-base percentage.
Scherer has accumulated a 3.74 cumulative grade point average while majoring in accounting. She has been named to the PAC's Academic Honor Roll, as well as the Dean's List.
The 2019-20 academic year marks the ninth year that CoSIDA has based its Academic All-America program on individual divisions within college athletics. Currently, CoSIDA honors student-athletes in NCAA Divisions I, II and III, along with a "College" division that includes NAIA institutions and junior colleges.
Grove City is part of District IV for the CoSIDA Academic All-America program. District IV includes all of the NCAA Division III programs in the Commonwealth of Pennsylvania. To be nominated for the CoSIDA Academic All-America program, a student-athlete must be at least a sophomore with a 3.3 or higher cumulative grade-point average and be a starter or significant reserve.
(Photo and press release courtesy of Grove City College Athletics).