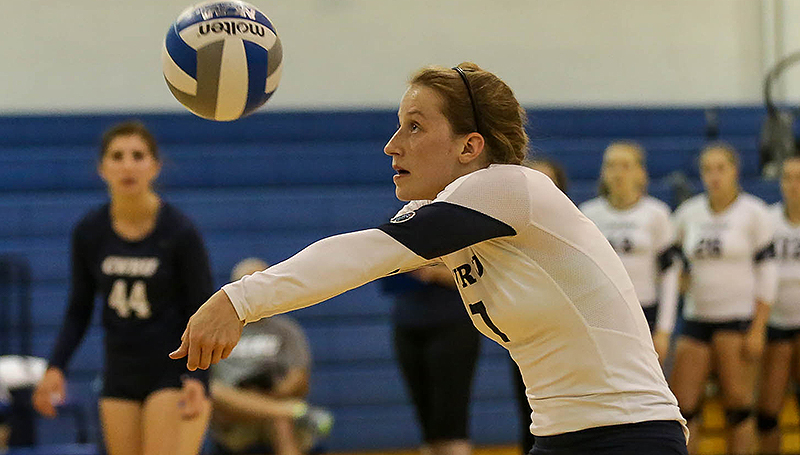 Former Tiger Volleyballer Katie Best Excels At Case Western
Former North Allegheny volleyball player Katie Best helped Case Western Reserve University to a banner season this past fall in her final year of collegiate volleyball. Best capped her senior campaign with a Second Team All-UAA Conference selection at libero as the Spartans reached the NCAA tournament for the second time in program history. The Spartans also won their first NCAA match in school history with a victory over Mary Washington on November 13.
Among Best's individual accomplishments, she was a three-year starter and played in every match for Case Western during that span. Best was the team leader in aces in 2013 and 2014, and led the squad in digs for the past three seasons. Finishing up her career as one of the best defensive players in school history, Best ranks eighth all-time in digs with 1,495 and fourth all-time with 4.3 digs per set. This season, Best finished with the sixth best single-season mark for digs by registering 4.92 digs per set. Best is also President of CASA – Case Association of Student Athletes. Congratulations to Katie Best for a terrific college career and being an outstanding representative of North Allegheny girls' volleyball.