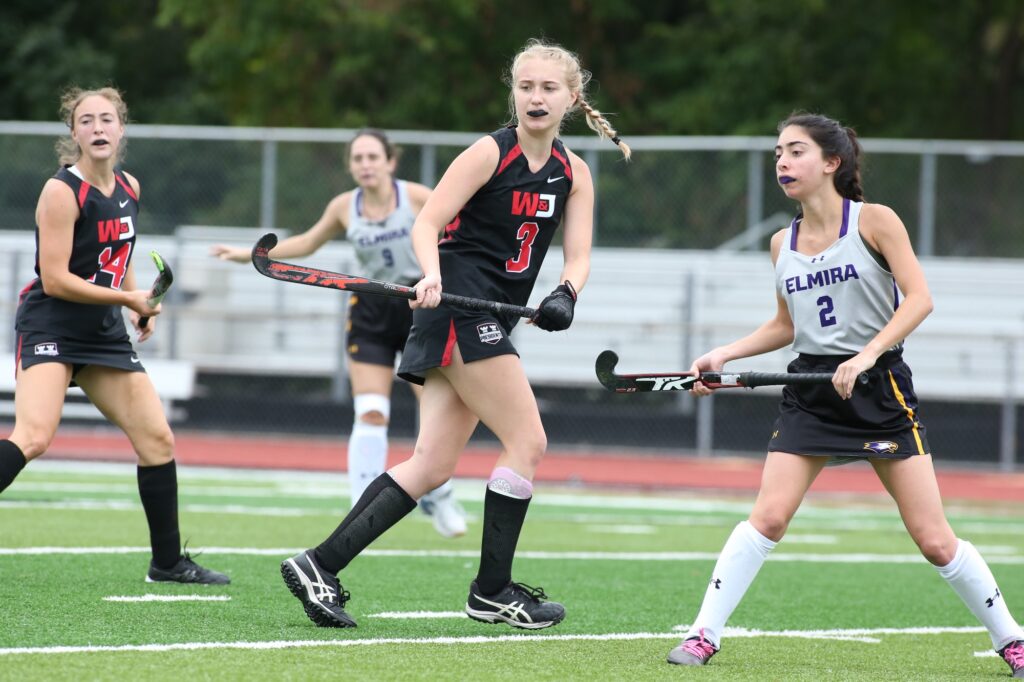 Hailey Wachowiak Named Empire 8 Conference Offensive Player of Week
Washington & Jefferson junior Hailey Wachowiak earned weekly recognition as Offensive Player of the Week, the Empire 8 Conference office announced Monday.
Wachowiak tallied two goals and two assists last week for the Presidents. The former North Allegheny standout registered two goals and an assist in a 5-0 shutout win Saturday versus Elmira in the Empire 8 opener for both teams. Wachowiak added an assist in a 3-2 loss to Kenyon on Thursday evening.
This marks the first honor this season and the second weekly conference honor in Wachowiak's collegiate career.
(Press release and photo courtesy W&J Athletics).