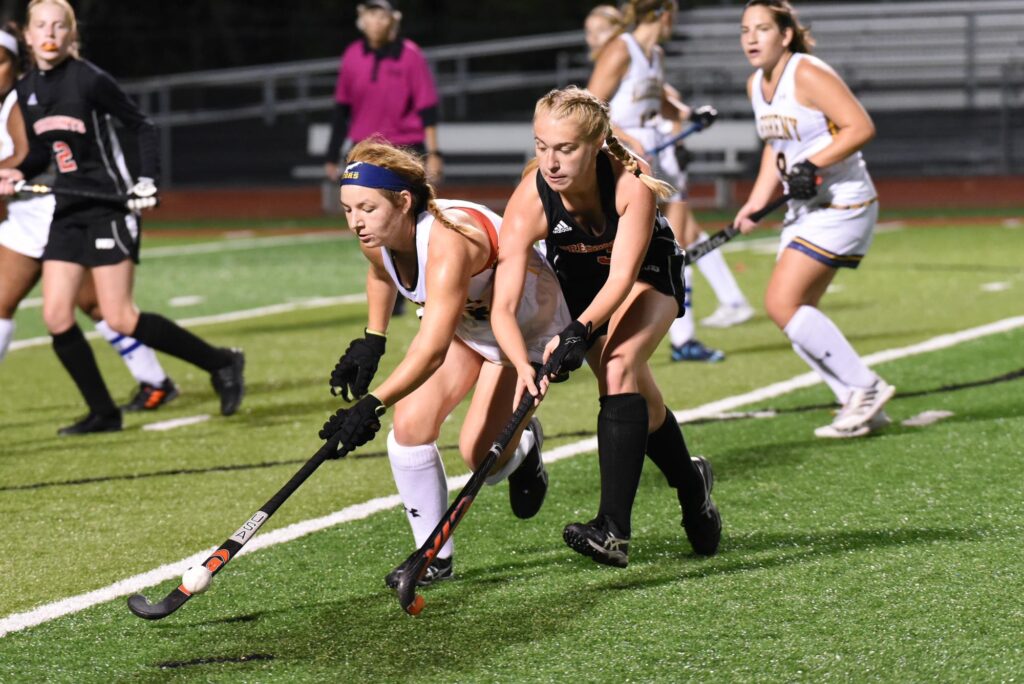 Hailey Wachowiak Named To Empire 8 All-Conference Team
Washington & Jefferson College sophomore, and former North Allegheny field hockey standout, Hailey Wachowiak was named the Empire 8 all-conference team.
Wachowiak made an immediate impact for W&J from the season opener on. She finished with a team-high 10 goals and a team-high 21 points to pace the Presidents' offense. Wachowiak tallied her first collegiate hat trick in a 4-3 overtime loss to Wooster in the season opener. Wachowiak ripped in three fourth quarter goals in a 5-0 conference win at Elmira on Oct. 2. Wachowiak finished fourth in points per game and in a tie for sixth in goals among E8 players. The All-E8 honor is the first for Wachowiak, who was playing in her first collegiate season.
While at North Allegheny, Wachowiak was the Tigers' leading scorer in 2018 and 2019 with 16 goals her junior season and 17 goals during her senior campaign. One of the most prolific goal scorers in the area, Wachowiak earned back-to-back All-WPIAL honors to end her career, including first-team recognition as a senior.
(Photo and W&J game information courtesy of Washington & Jefferson College Athletics.)