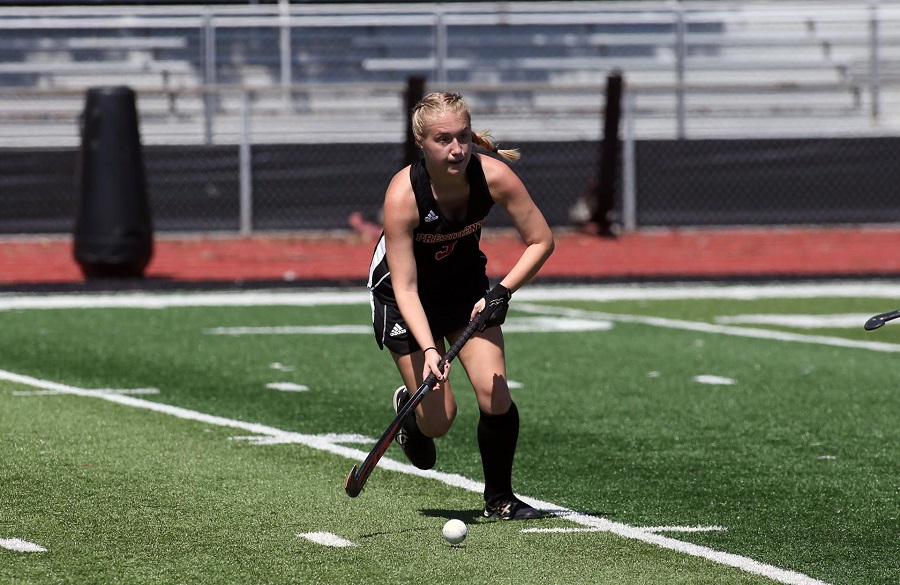 Hailey Wachowiak Nets Hat Trick in Collegiate Debut
Former North Allegheny field hockey standout, Hailey Wachowiak, made her collegiate debut on Saturday and netted a hat trick for Washington & Jefferson College in a 4-3 overtime loss to the College of Wooster at Cameron Stadium.
Wachowiak led the Presidents with her first collegiate hat trick in her first collegiate game. It was the first three-goal performance since Alana Boyd scored three against Elmira on Oct. 27, 2018. Wachowiak also tallied a game-high six shots for the Red and Black.
While at North Allegheny, Wachowiak was the Tigers leading scorer in 2018 and 2019 with 16 goals her junior season and 17 goals during her senior campaign. One of the most prolific goal scorers in the area, Wachowiak earned back-to-back All-WPIAL honors to end her career, including first-team recognition as a senior.
(Photo and W&J game information courtesy of Washington & Jefferson College Athletics.)