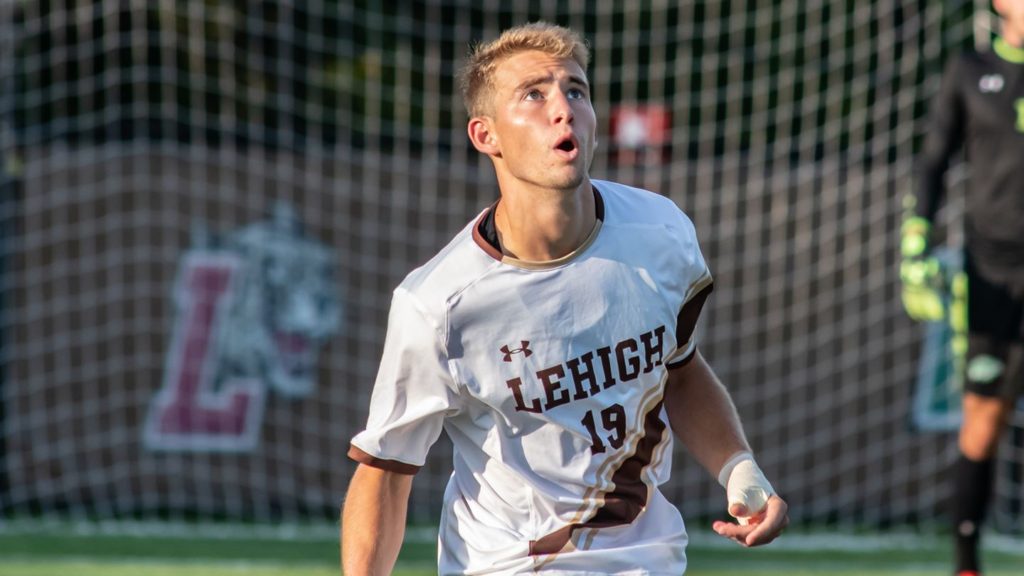 Josh Luchini Named Patriot League Offensive Player of the Year
Former North Allegheny soccer player Josh Luchini has been named the Patriot League Offensive Player of the Year.
A sophomore at Lehigh University, Luchini had an incredible season that saw him lead both the team and league in goals scored with 11 on the year. He also added two assists and totaled 24 points, good enough for second of all Patriot League offensive players. Six of his 11 goals throughout the campaign were scored during league play and he registered his first collegiate hat trick on Sept. 28 against Boston University and was subsequently named National Player of the Week by the United Soccer Coaches and College Soccer News after his four goal, two game-winning goal week of play.
So far through two seasons in the Brown and White, Luchini has tallied 40 career points on 17 goals and six assists. Luchini becomes the fifth different Lehigh player to win the award and it's the eighth time a member of the program has been named Offensive Player of the Year.
(Information and photo courtesy of Lehigh University.)