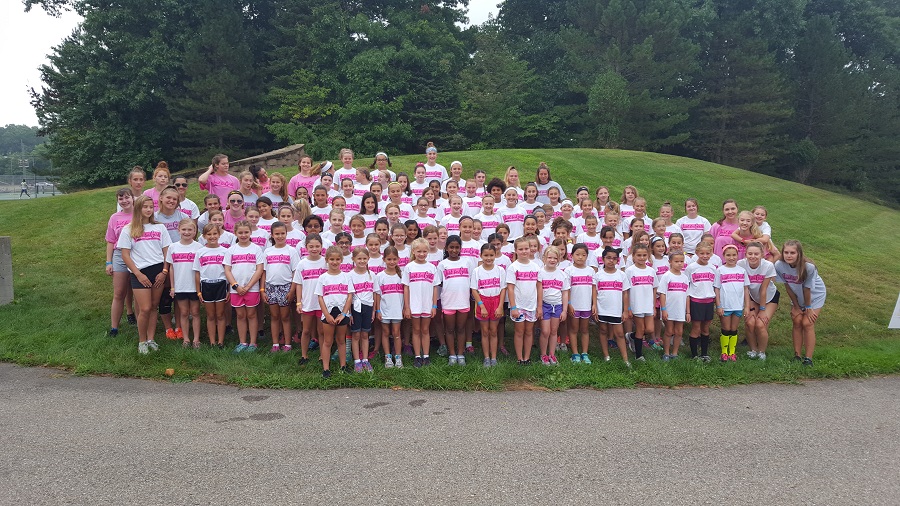 JUST FOR GIRLS CAMP A HUGE SUCCESS
This year's North Allegheny Athletic Department's Just For Girls Camp was a huge success.  More than 100 School District girls in the second through eighth grades took part in the camp, which was designed to introduce them to the various sports offered at North Allegheny.
Campers learned about basketball, volleyball, field hockey, track and field, tennis, golf, flag football, lacrosse, soccer and swimming and diving.  A special word of thanks goes to Allison Radi Vaupel and Michelle Ruiz, who were in charge of the day to day operation of the camp.