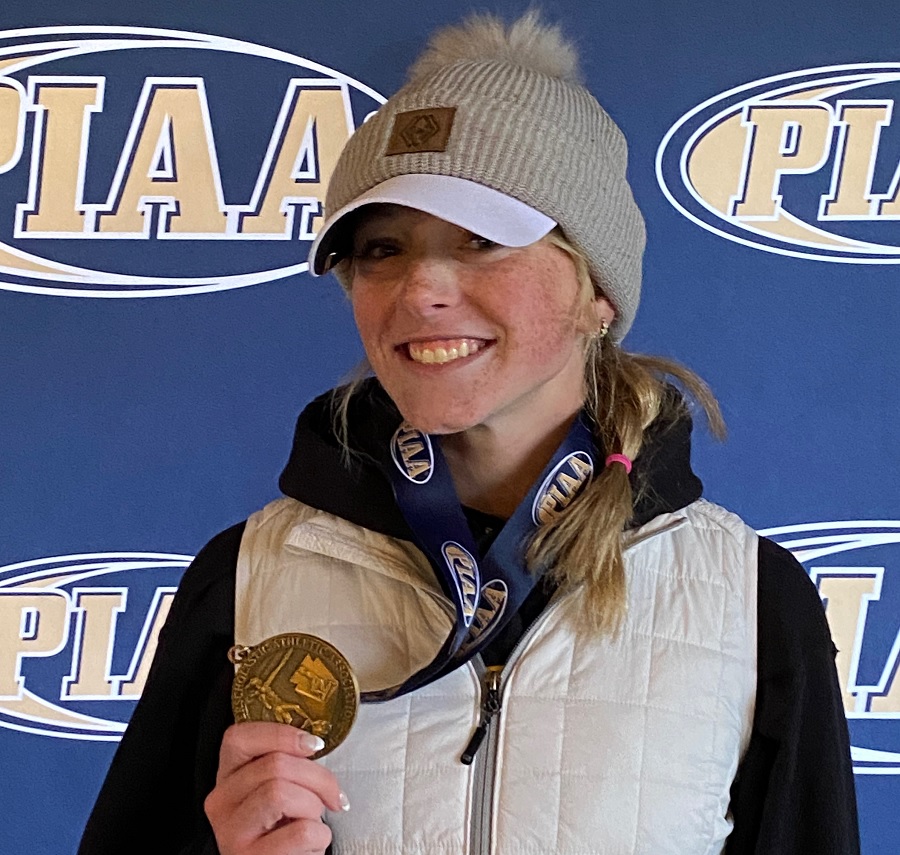 Katie Rose Rankin Takes 7th At PIAA Individual Finals
North Allegheny senior Katie Rose Rankin became a state medalist on Tuesday afternoon with a top 10 finish at the PIAA Class AAA individual championship. Rose shot a 75 in each round of the two-day tournament at Penn State University's white course for a total score of 150, good for seventh place. Rankin battled cold and blustery conditions to finish with a 6-over par. It's the second consecutive year Rankin took part in the PIAA finals, earning a top-25 finish as a junior in 2021.
Lower Merion's Sydney Yermish won PIAA gold for the second consecutive season with a 5-under par. For a complete look at scores from the Class AAA individual finals, click here.
Rankin and the entire North Allegheny girls' golf team will compete for a state crown on Wednesday at Penn State University following a second-place finish at the WPIAL Class AAA team championship last week.