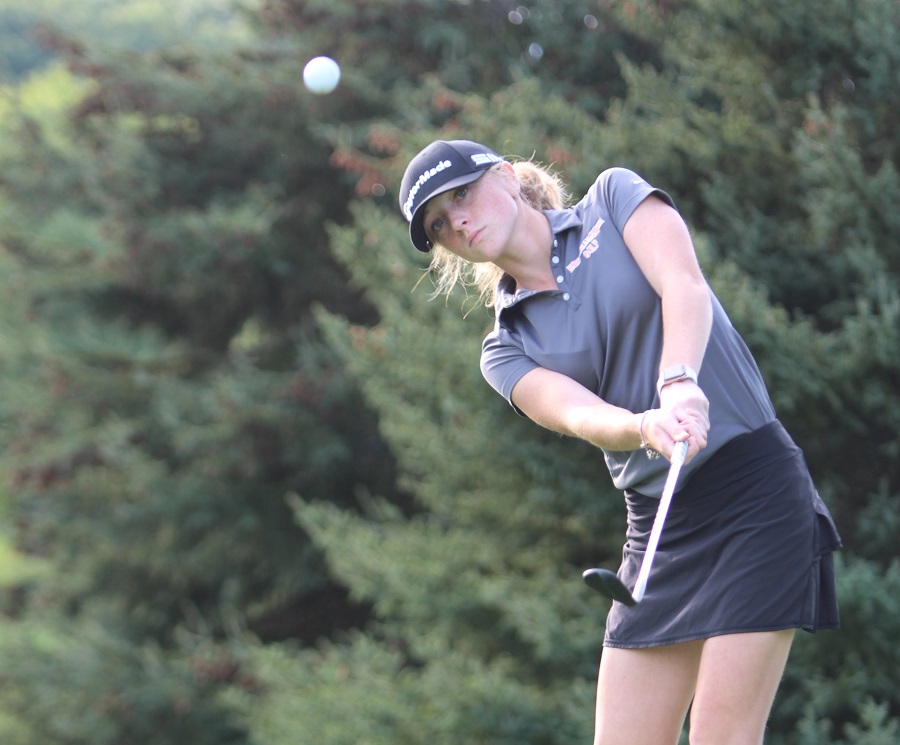 Katie Rose Rankin Takes Part In PIAA Individual Championship
North Allegheny junior Katie Rose Rankin concluded the 2021 golf season on Tuesday at the PIAA Class AAA individual golf championship at Heritage Hills Golf Course in York, PA. With six pars and one birdie, Rankin finished with a score of 84 and a top 25 finish. Lower Merion's Sydney Yermish won PIAA gold with a 4-under par and shot a 68.
Her top 25 showing at the PIAA championship ends an outstanding season for Rankin, who won WPIAL silver on Oct. 7. Congratulations to Rankin and the entire North Allegheny girls' golf team for a tremendous 2021 season.