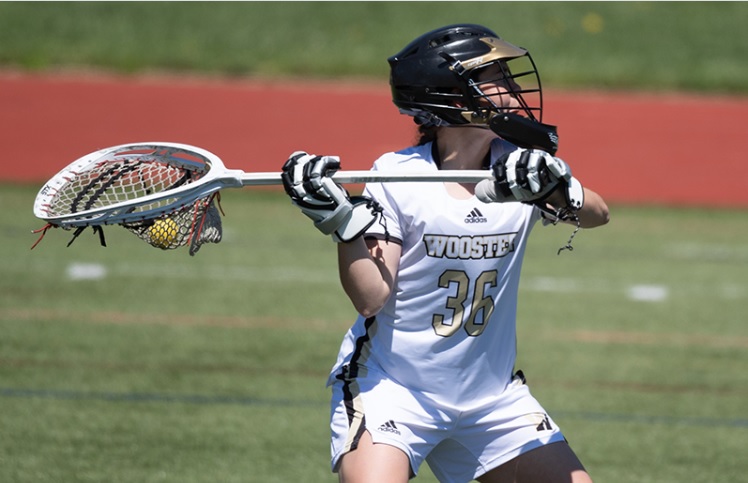 Katie Shideler Named NCAC Defensive Player of the Year
Senior goalkeeper for the College of Wooster and former North Allegheny field hockey and lacrosse standout, Katie Shideler, was voted North Coast Athletic Conference Defensive Player of the Year.
Shideler, Wooster's first NCAC Defensive Player of the Year since W Association Hall of Famer Nicole Pritchard in 2004, currently leads the NCAC in save percentage (52.6) and saves (113) this spring. The mathematics and physics major currently ranks in the top-25 nationally in save percentage, and she entered the week 30th in Div. III in saves. Shideler logged six double-digit save performances on the year, three of which came in NCAC divisional play. She was the NCAC Athlete of the Week following Wooster's two wins against Kenyon College, during which the four-year starter made a combined 27 stops. Shideler's now a two-time all-conference selection.
Shideler surpassed 400 career saves on Saturday. Shideler's the sixth Scot all-time with over 400 career saves, and the first since alumna Shawna Ferris (2010-13).
(Information and photo courtesy The College of Wooster.)