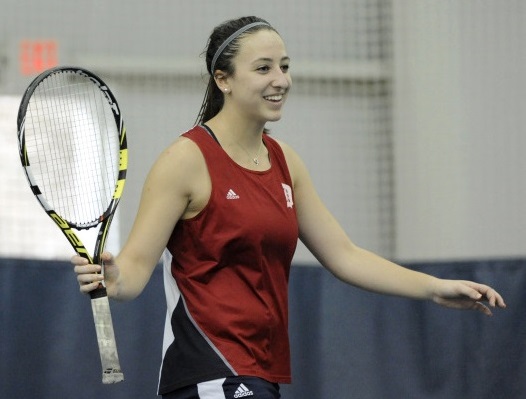 Kylie Isaacs Named First-Team All-Atlantic 10 Conference
NEWPORT NEWS, Va. – Former North Allegheny tennis standout, and current sophomore at Duquesne University, Kylie Isaacs was named to the Atlantic 10 All-Conference Team. Receiving First-Team laurels, Isaacs was a five-time A-10 Player of the Week and set the single-season school record with 56 wins and .882 winning percentage (56-8 overall) all at #1 singles and #1 doubles. She became the fastest player to 100 career wins in program history. Isaacs finished 30-4 in singles and 26-4 in doubles. She becomes the first Duquesne player to be named First-Team All-Conference two times and the first Dukes player since current assistant coach Vanessa Steiner did in 2012. The information systems management major was also named to the All-Academic Team. She has a 3.95 GPA.
Duquesne finished the season tying a program-best with 16 wins.