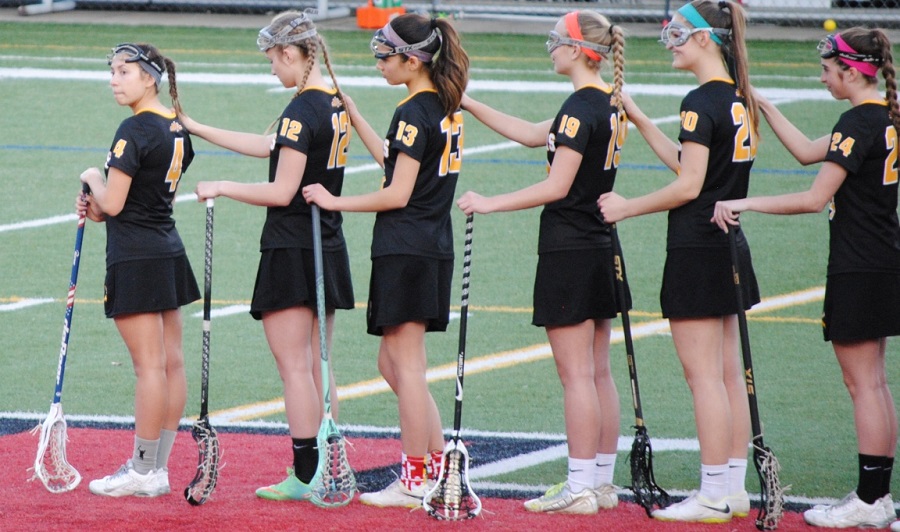 Lady Tigers Storm Past Golden Tornado
The North Allegheny girls' lacrosse team traveled to Butler for a divisional game Friday night and were not slowed by the cold temperatures, coming away with an 18-9 victory.
Abby Washabaugh opened the scoring against Butler and added two more by the end of the night.  Also scoring were Caroline Palguta and Lexi McClure who had four goals apiece, Brooke Ferringer scored three goals, Jenna Prutting had two, and Nadia Durante and Valerie Davis netted one goal each.  Great defensive plays were made by Julia Puntil and Ryley McClellan, along with some great saves by Katie Shideler.
The 18-9 win gives the Tigers a 2-2 record on the season.  North Allegheny hosts Sewickley Academy on Monday night.