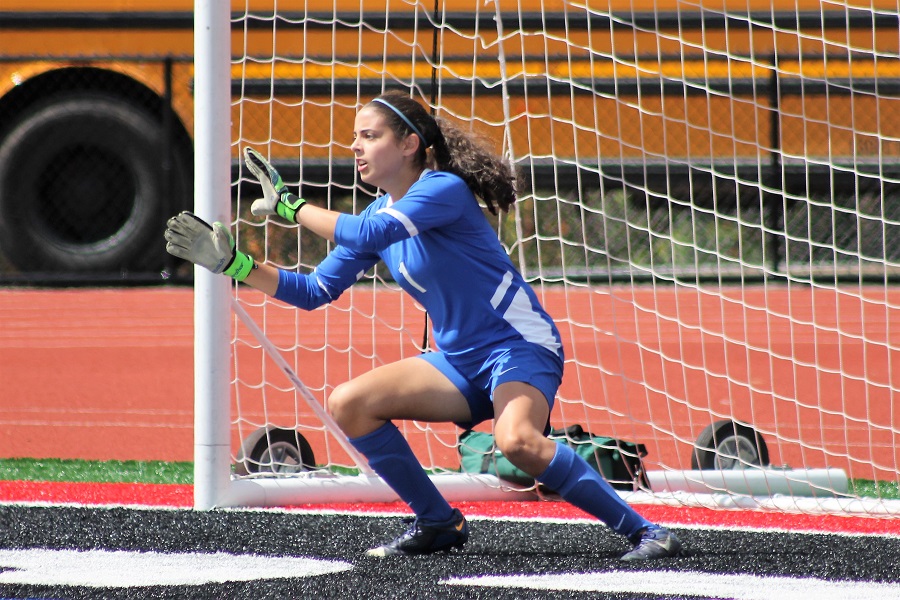 Lady Tigers Bounce Back Against Butler
Looking to rebound from their first section loss of the season Monday night, the North Allegheny Lady Tigers  clawed their way to a 2-1 victory against the Butler Golden Tornado.  The Lady Tigers once again played some constrictive defense, squeezing off any scoring attempt by the Butler Forwards.  The only scoring in the first half came when Alex Adams scored off a nice feed from Ava Ruppersberger who lifted a shot over the diving goaltender.
The second half started auspiciously for the Lady Tigers with a goal from senior Morgan Anderson.  Anderson took a nice feed from Adams and rocketed a shot past the Butler keeper.  That's all the scoring the Lady Tigers needed.  The last scoring chance for the Lady Tigers came when Hannah Kirkpatrick rung a shot off the crossbar with about 12 minutes left. The score remained 2-0 heading into the last five minutes.  That's when the Tornado did manage to get one past senior goaltender Julie Correa, who was quite busy in the second half.  She was bested on a nice arcing shot that dropped in behind the leaping goaltender.
The defense buckled down for the last three minutes of the game, allowing only one additional shot on goal.  Sophomore Riley Miara helped slow the offensive attack on defense.  Even though they were outshot 13-9 on the match, the final score belonged to the Tigers, 2-1.
The win improved the Lady Tigers' record to 6-2 overall and 3-1 in the section.  The Lady Tigers look to continue their new winning streak when they take on the Indians of North Hills in another AAAA Section-1 match up Monday night at Newman Stadium. The game will be broadcast live via the internet on the North Allegheny Sports Network.