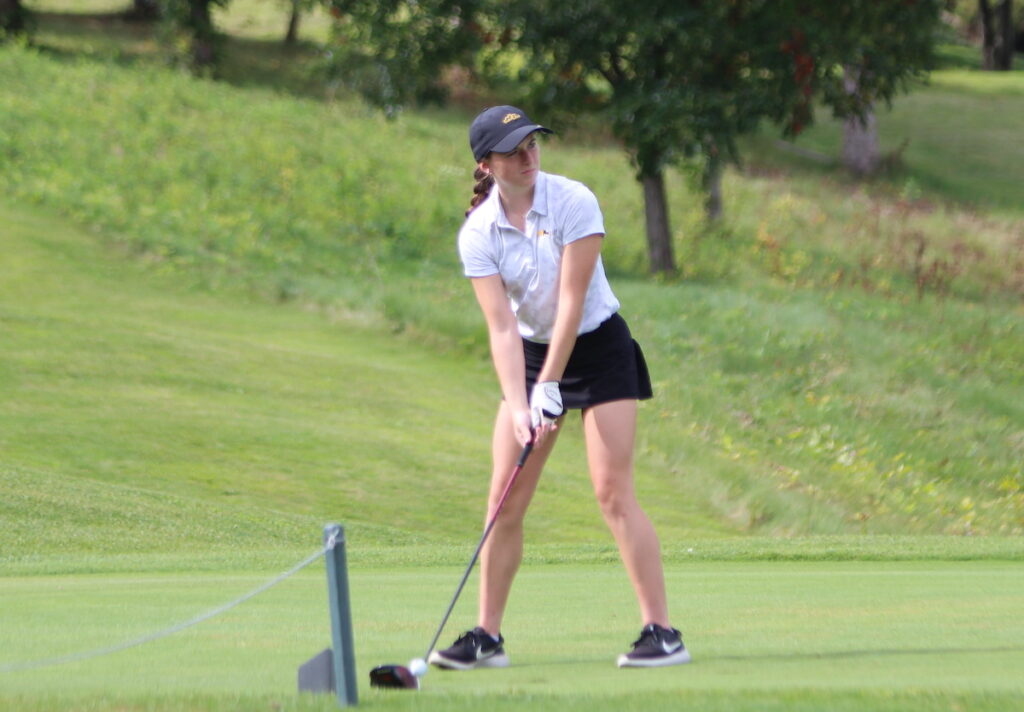 Lady Tigers Fall At Seneca Valley
The North Allegheny girls' golf team fell to the Seneca Valley Raiders at Connoquenessing Golf Course on Tuesday afternoon, 176-185, in a section contest.
Senior Amber Roth paced the Tigers with a team-best score of 42, followed by sophomore Kayli Dings with a score of 44. Senior Megan Manesiotis carded a 47 and senior Megan Gross rounded out the scoring with a 53. Seneca Valley was led by Madison Sharek, who tallied a low score of 37.
Following the loss, North Allegheny slips to 1-9 overall and 1-5 in section play. The Tigers return to Diamond Run to host Blackhawk on Wednesday.
Girls Golf Summary 9-5-23 vs. Seneca Valley
Match Summary
SENECA VALLEY - 176
NORTH ALLEGHENY - 185
NORTH ALLEGHENY
SCORE
SENECA VALLEY
SCORE
Kayli Dings
44
Lihini Ranaweera
41
Amber Roth
42
Madison Sharek
37
Kirsten Karlovits
53*
Sarah McCullough
51*
Megan Gross
52
Cassie Dague
48
Megan Manesiotis
47
Rylin Barbe
50
TOTAL
185
176
Vivienne Hood
58