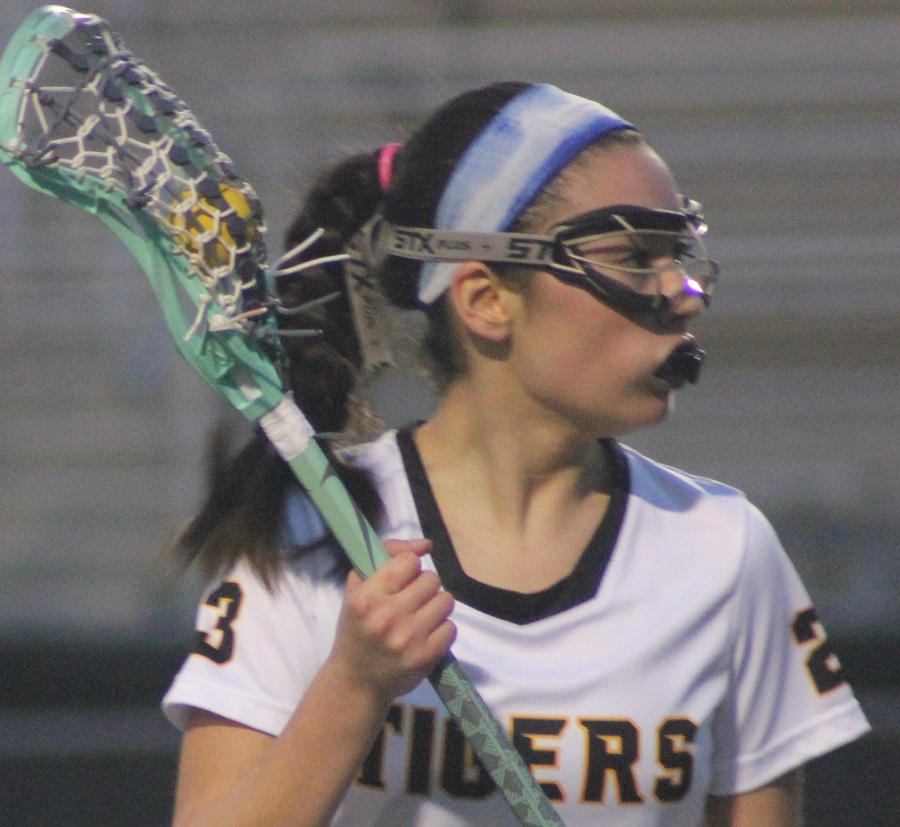 Lady Tigers Fall To Fox Chapel, 9-3
On a rainy night afternoon at Newman Stadium, the North Allegheny girls' lacrosse team dropped a 9-3 decision to the Fox Chapel Foxes on Monday.  The Tigers received goals from Caroline Palguta, Courtney Heinl and Gina Siranni in the loss.  Allie Ziolkowski and Maddie Birmingham assisted on the NA goals.  In net, Katie Shideler made 13 saves.
North Allegheny's record slips to 0-8 in Division 1, Section 2 and 0-12 overall.  Fox Chapel improves to 6-2 overall and 5-2 in section play.  The Lady Tigers are back in action tonight with a trip south to Peters Township.