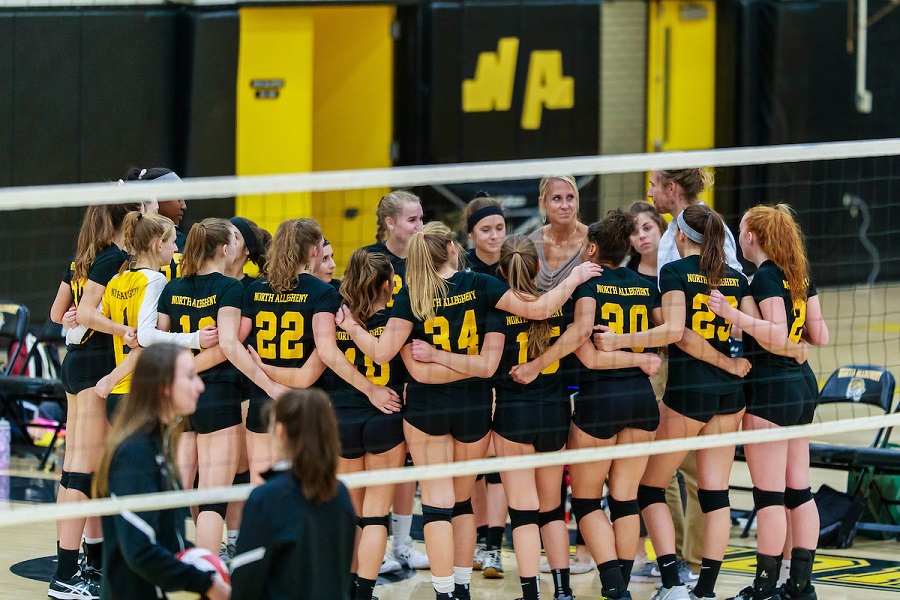 Lady Tigers Garner Top Seed In Upcoming WPIAL Playoffs
The girls volleyball pairings have been released by the WPIAL and the undefeated North Allegheny Tigers received the top seed in the Class AAAA bracket. The Tigers will host a first round match on Thursday at 7:30 p.m. against the winner of the pigtail match between Connellsville and Kiski Area. The Falcons and Cavaliers will play on Tuesday night at 7:30 p.m. For a look at the entire Class AAAA field, click here.
The Lady Tigers rounded out the regular season on Saturday by hosting the annual North Allegheny Invitational. North Allegheny took the title at the tournament and defeated Oakland Catholic in the championship, 25-21, 25-22. NA reached the finals following a thrilling come-from-behind win against Armstrong in the semifinals, 26-24.