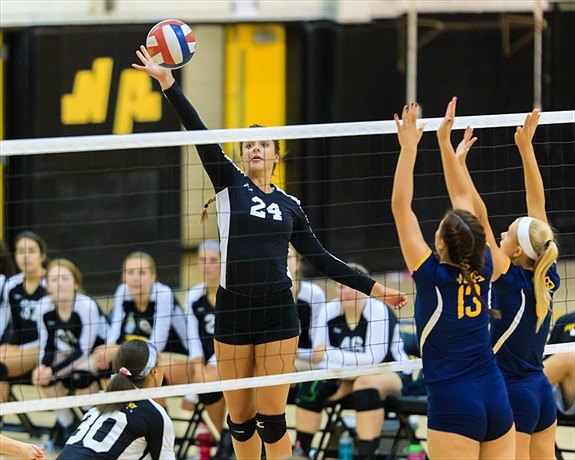 Lady Tigers Level Little Lions In PIAA First Round, 3-0
The North Allegheny girls' volleyball team opened the PIAA playoffs on Tuesday night with a dominant 3-0 victory over State College. The Lady Tigers trounced the District 6 champions by set scores of 25-5, 25-19 and 25-15. Senior Beth Muhlenkamp led with 23 assists and 13 digs, while senior Lauren Swartz posted a team-high 13 kills.
North Allegheny moves to face the champions from District 3, the Hempfield Black Knights. The PIAA quarterfinal match will be held on Saturday at a site and time to be determined.