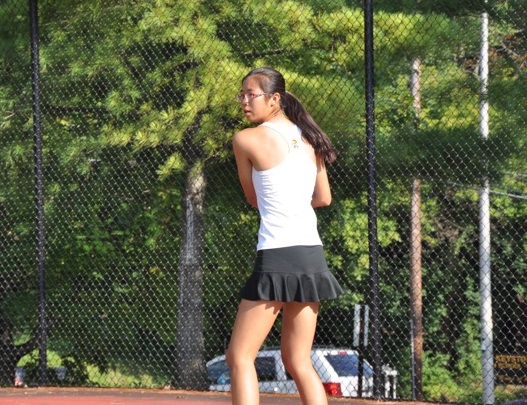 Lady Tigers Sink Sewickley Academy, 5-0
North Allegheny maintained its unblemished record on Friday afternoon with a 5-0 non-section victory over Sewickley Academy. Fresh off her Section 2 singles title, sophomore Anna Li breezed by Lauren Ritz, 6-0, 6-0.  At #2 singles, Tina Li collected a 6-2, 6-0, win over Emily Ward. Eugenia Lee finished off the sweep in singles play by defeating Bella Albamese, 6-1, 6-0.
In doubles action, Tristyn Maalouf and Catherine Liu topped Caroline Backer and Cara Dietrich, 6-0, 6-0. Catherine Zhang and Jacqueline Cannella earned a 6-1, 6-1, victory over Isabel Billar and Riley Roberts to complete a convincing win for the Lady Tigers.
With the win, North Allegheny leaps to 9-0 overall and hosts North Hills on Monday afternoon in a section contest. Start time is scheduled for 3:30 pm.
Match Summary

NORTH ALLEGHENY - 5
SEWICKLEY ACADEMY - 0
SINGLES
#1
Anna Li (NA) def. Lauren Ritz (SA)
6-0, 6-0
#2
Tina Li (NA) def. Emily Ward (SA)
6-2, 6-0
#3
Eugenia Lee (NA) def. Bella Albamese (SA)
6-1, 6-0
DOUBLES
#1
Catherine Liu/Tristyn Maalouf def. Caroline Backer/Cara Dietrich (SA)
6-0, 6-0
#2
Jacqueline Cannella/Catherine Zhang (NA) def. Isabel Billar/Riley Roberts (SA)
6-1, 6-1