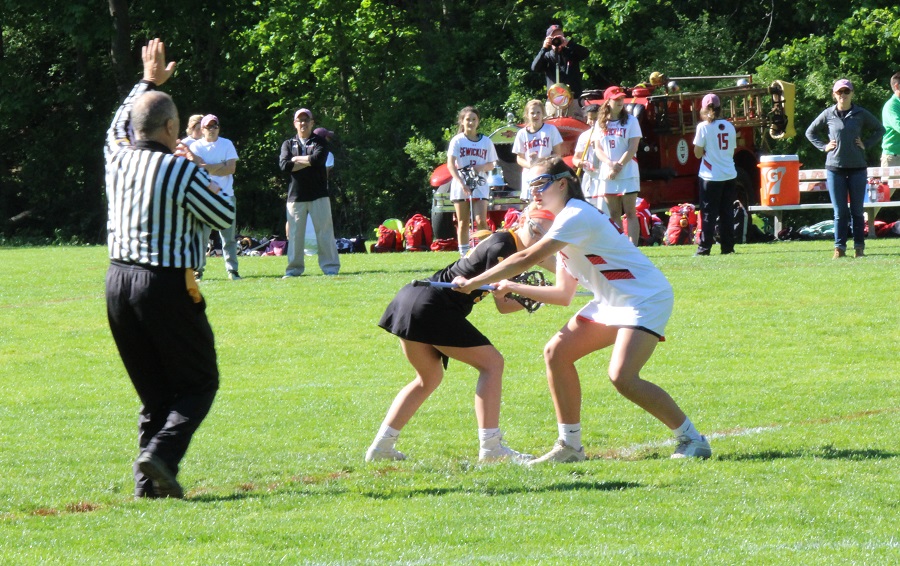 Lady Tigers Suffer Setback To Sewickley Academy
The North Allegheny girls' lacrosse team dropped a 17-9 decision at Sewickley Academy on Wednesday afternoon. Sophomore Brooke Ferringer led the Tigers with four goals, while seniors Abby Washabaugh and Caroline Palguta scored three and two goals, respectively. However, the goals were not enough to take a down a motivated Sewickley Academy team.
Senior goalie Katie Shideler did her best to keep the Tigers in the game and made some spectacular saves along the way. Helping protect Shideler on defense were Nicole Atkinson, Bethany Schreiber, Julia Puntil and Cassidy Heim.
With the loss, North Allegheny slips to 6-6 overall and 5-5 in Section 3-AAA. Sewickley Academy improves to 5-6 overall and 5-5 in the section. The Tigers host Seneca Valley on Monday night at 7:30. The game will be broadcast live via the internet on the North Allegheny Sports Network.