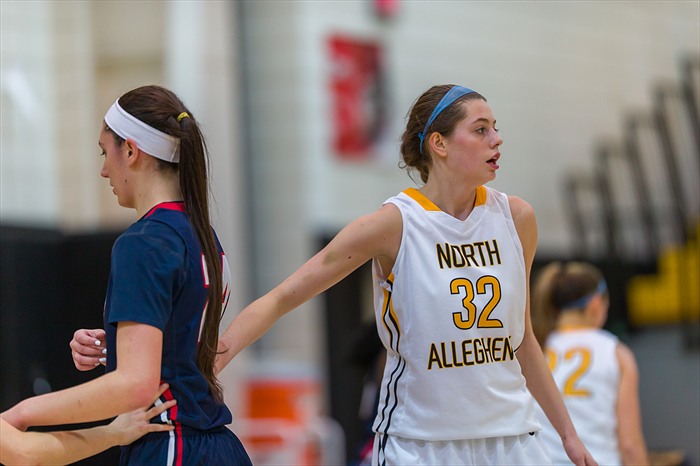 Lady Tigers Take Down Indians, 52-43
The Lady Tigers won their sixth straight game with a 52-43 triumph over the Penn Hills Indians on Saturday afternoon.  North Allegheny was led by Taylor Lake's double-double and Meg Morningstar's 12 points.  Lake collected 10 rebounds and poured in 10 points.  Three players totaled double figures for Penn Hills, including standout Desiree Oliver who delivered 18 points for the Indians.
North Allegheny jumps to 10-2 overall with the non-section win.  The Lady Tigers visit North Hills on Monday night.