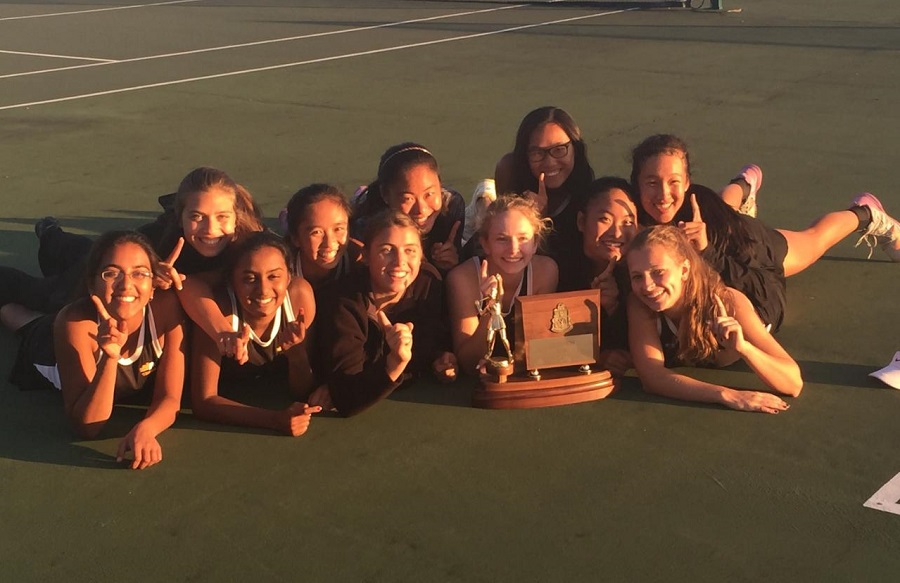 Lady Tigers Three-Peat As WPIAL Champs
The phrase is a familiar one; the North Allegheny Lady Tigers are the WPIAL champions. The Lady Tigers girls' tennis team made it a three-peat on Wednesday afternoon with a 3-2 victory over Shady Side Academy. It is also the third straight year the Tigers defeated Shady Side in the title tilt, atoning for NA's only loss this season at the hands of the Indians back in late August.
North Allegheny fell behind 2-0 to Shady Side when Lindsey Miller and Erin Gramley defeated Eugenia Lee and Tristyn Maalouf in the No. 1 doubles match, 6-1, 6-2, and Emma Perelman claimed a victory over Tina Li at No. 2 singles, 6-3, 6-1. The Indians were on the cusp of winning their first WPIAL title since 2010, but NA rallied to  dash Shady Side's championship hopes.
In No. 3 singles, Ashley Huang picked up a 6-4, 7-6 (7-2) win and Anna Li claimed a crucial 3-6, 6-1, 6-2 victory at No. 1 singles over the WPIAL singles champion Ananya Dua. With the momentum squarely behind the Tigers, the tandem of Elena and Jenna Kolano earned a hard fought win in No. 2 doubles over Amy Donahue and Maria Jovin, 7-5, 5-7, 6-4, to lock up the third straight WPIAL title for North Allegheny. The Lady Tigers are the first to win three straight girls' tennis titles since Upper St. Clair won eight in a row from 1994-2001.
The Tigers will turn their focus toward a third straight state crown and the PIAA tournament which begins on Tuesday against the District 6 champions. The site and time for that match has yet to be determined.