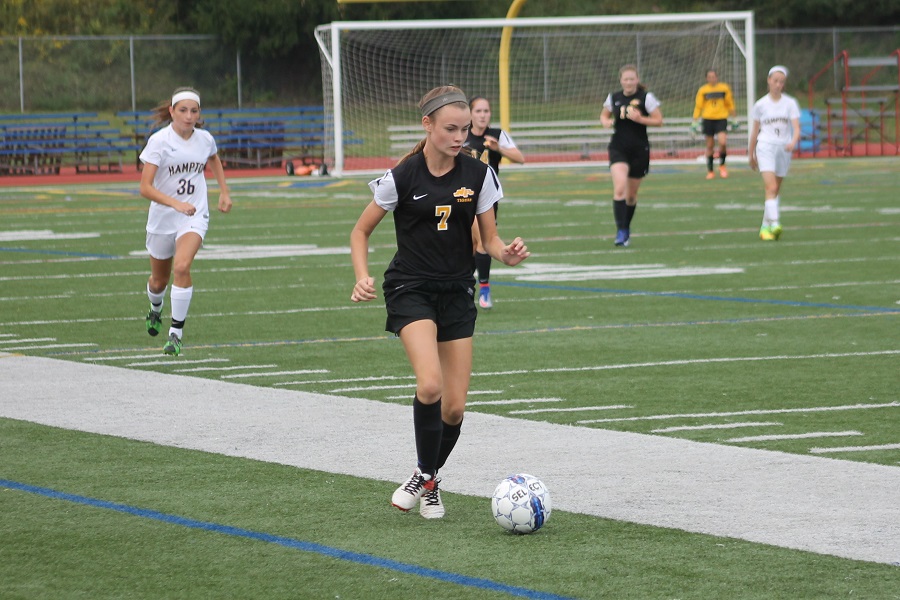 Lady Tigers Top Titans, 5-1
The North Allegheny girls' soccer team picked up a section win on Monday night with a convincing 5-1 triumph at Shaler. The Lady Tigers received two goals from junior Hayley Stultz to earn the Section 1-AAAA victory.
North Allegheny started out strong and scored two goals in the first 10 minutes of the game. Junior Morgan Anderson tallied the first goal and Stultz scored the second to give the Tigers a 2-0 lead. Shaler managed to score a goal before halftime to cut the NA advantage to 2-1.
In the second half, the Lady Tigers continued their dominance with goals from Stultz, Bailee Miara and Hannah Kirkpatrick to close out the 5-1 victory. Freshman Ava Ruppersberger continued her great play with three assists on the night.
North Allegheny improves to 5-6 overall and 3-4 in Section 1-AAAA. Shaler dips to 5-8 overall and 0-7 in section play. The Lady Tigers will host Pine-Richland on Wednesday night at 7:30 p.m.