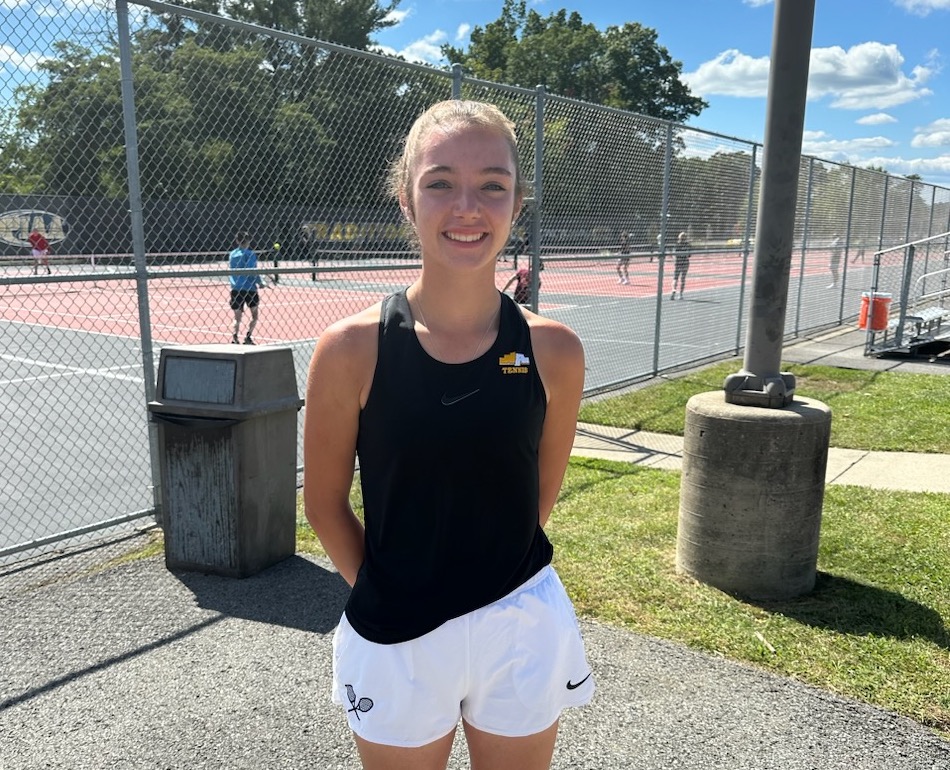 Laeticia Wessel Wins Silver at Section 2-AAA Singles Tournament
Senior Laeticia Wessel took second place at the Section 2-AAA singles tournament on Thursday at North Allegheny High School.
As the No. 3 seed, Wessel opened the two-day tournament on Wednesday with a 10-0 sweep over North Hills' Anna Tikhomirova. Following a 10-2 victory against sixth-seeded Cece Crowley of Mars in the quarterfinal round, Wessel claimed a 3-6, 6-1, 6-1 triumph over second-seeded Elinor Kim of North Hills in the semifinals. The title tilt took place on Thursday between Wessel and top-seeded Caroline Prisk of Pine-Richland, with the Rams freshman claiming section gold with a 6-2, 6-0 win. By winning section silver, Wessel qualifies for the WPIAL singles tournament next week.
Also taking part in the section singles tournament was freshman Peyton Mauser, who earned a 10-3 win over Keira Wise of Moon in the first round before bowing out in the quarterfinals to Prisk, 10-3.