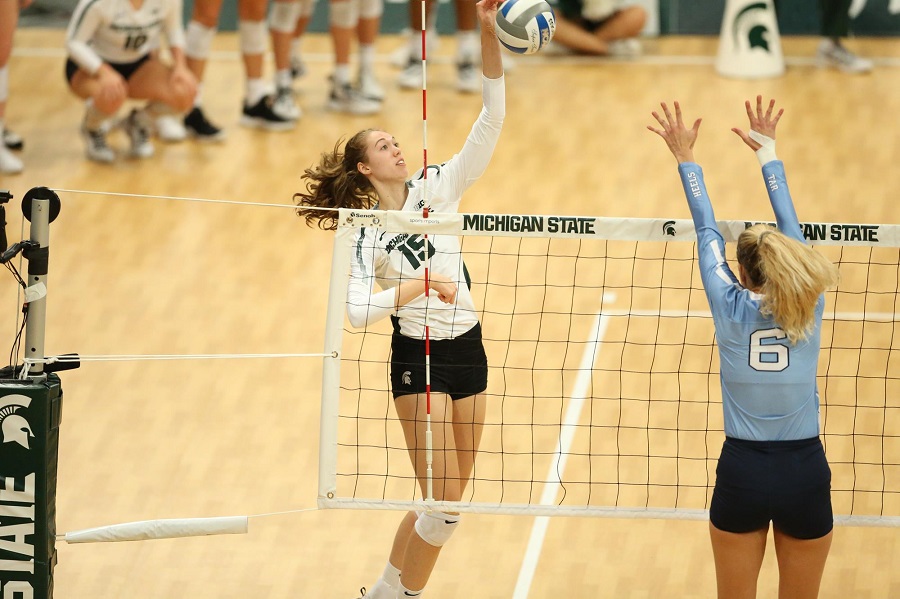 Lauren Swartz Named To Academic All-America Team
Lauren Swartz (North Allegheny class of 2016) has been named to the Academic All-America Team by the College Sports Information Directors of America (CoSIDA).
With volleyball being one of the most competitive sports in the CoSIDA program, Swartz, a redshirt junior at Michigan State University, was one of 21 Division I volleyball athletes chosen from across the country.  Of the 21, all are juniors, seniors, or graduate students, and just three of the selections came from the Big Ten Conference.  Lauren is also one of 27 of the 79 total All-District selections from Division I who boasted a perfect 4.0 grade-point average. Swartz is MSU's seventh all-time Academic All-America honoree.
Swartz, a redshirt junior athletically, is pursuing her master's degree in marketing research after she graduated in May 2019 with her undergraduate degree in Economics in just 3 years with a perfect 4.0 GPA.  Swartz enjoyed a healthy season this past fall after missing significant time in 2018 – she played in 26 matches (93 sets), and averaged 1.40 kills, 0.75 blocks, and 0.61 digs per frame. In 2018, after missing the entire pre-season due to injury, Lauren played in 19 of 20 Big Ten matches, averaging 1.33 kills and .62 blocks per set.
Three years in a row, Lauren has received Academic All-Big Ten and Big Ten Distinguished Scholar awards.  In her freshman year, she was named the team's Most Improved Player. In 2019, Lauren was awarded the MSU Board of Trustees Scholarship for the highest GPA in the graduating class. She also received the Department of Economics McGregor Scholarship for academic and extracurricular excellence.
While at NA, Lauren helped the Lady Tigers win the WPIAL championship as a sophomore, with runner-up finishes as a junior and senior; finishing fifth in the state in each of those years. She served as the team co-captain during her junior and senior years.  She was an All-WPIAL and All-State Selection in 2015.
(Information and photo courtesy Michigan State University).