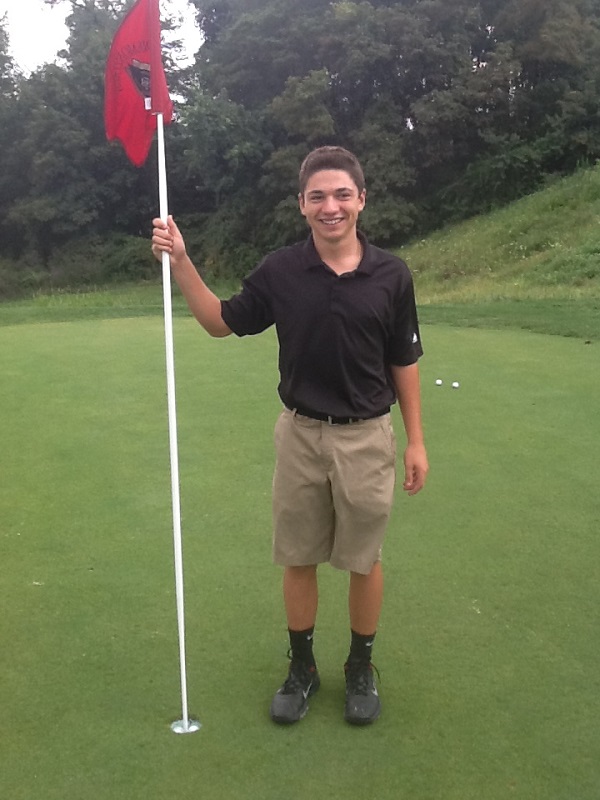 Lazzaro Shoots 3-Under To Lead NA Over North Hills
On a perfect September day and under blue skies, the NA Boys Golf Team defeated the North Hills Indians, 196-216. Junior Martin Lazzaro had a day nearly as perfect as the weather, shooting a three-under par for a 32 and easily the best score of the day for either team. Lazzaro's effort included four birdies.
Also vaulting the Tigers to victory, junior Josh Huhn and freshman David Mrazik each shot a 40. Freshman Ryan Dougherty followed with a 41 and senior Mike Sudo scored a 43. Junior Connor Gingrich rounded out the day with a 47.
With the win, North Allegheny jumps to 3-1 overall and in section play. The Tigers visit Sewickley Academy this afternoon with a tee-time set for 4:00 pm.
Match Summary

NORTH ALLEGHENY - 196
NORTH HILLS - 216
NORTH ALLEGHENY
SCORE
NORTH HILLS
SCORE
Martin Lazzaro
32
Colin Paulaskas
46
Ryan Dougherty
41
Johnny Stuckert
38
Mike Sudo
43
Alex Bowen
39
David Mraziik
40
Danny White
42
Connor Gingrich
47
Garrett Dudt
53
Josh Huhn
40
Andrew Paulaskas
51
TOTAL
196
216