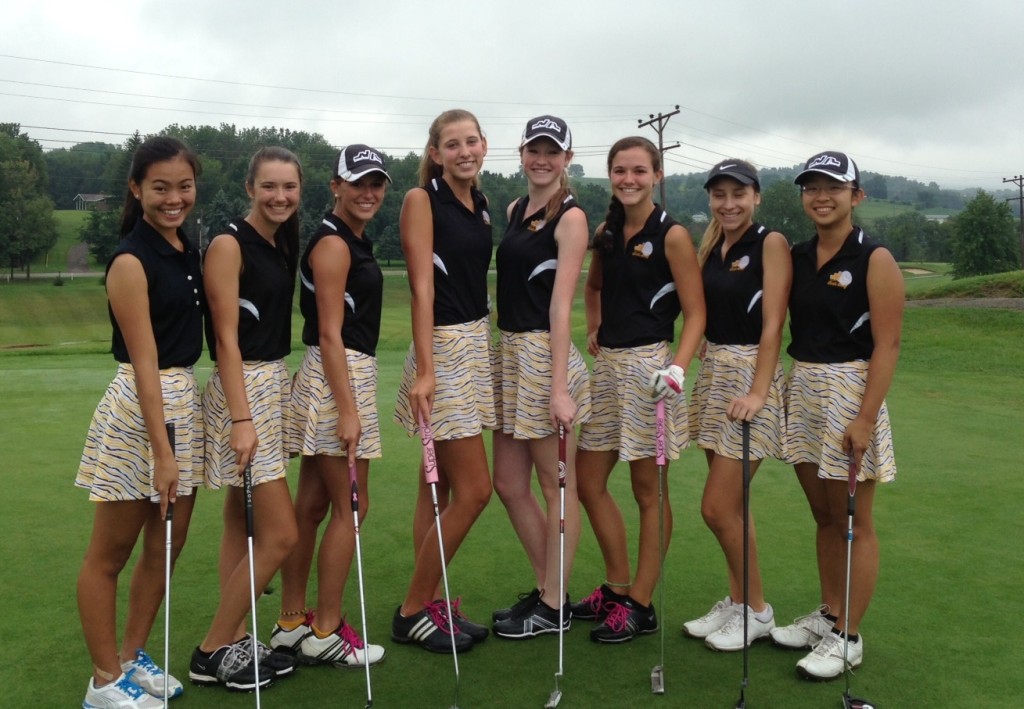 Leto, Phillips Medal as Lady Tigers Take Third at Chairman's Cup
Sophomore Megan Leto and senior Kelsey Phillips both medaled at the Chairman's Cup on Monday, leading North Allegheny to a third place finish at Cedarbrook Golf Club. Leto shot an 83 for a sixth place finish and Phillips shot an 84 took take seventh place in the season opener for the Lady Tigers.
On the NA scorecard, Leto and Phillips were followed by senior Carolyn Jack who posted an 88. Senior Molly Durham sophomore Sophia Lee each scored a 98 to round out the day. For a detailed list of result's from the Chairman's Cup, click here.
The North Allegheny Girls Golf Team will try to build on their strong start when they meet the Mars Planets this afternoon to open section play. The home meet is slated to begin at 3:30 pm.