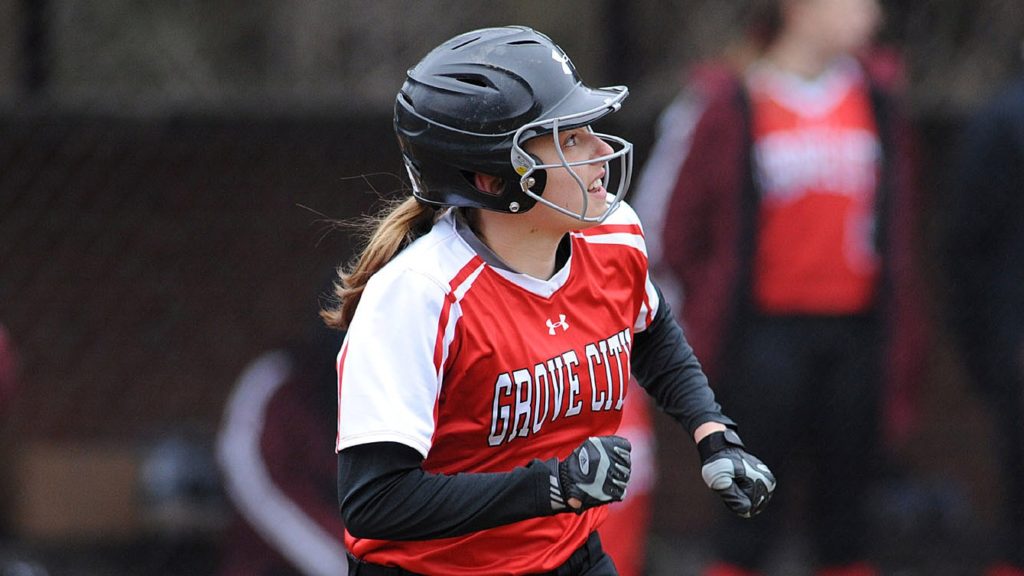 Liz Scherer Tabbed Second Team All-PAC
Grove City College sophomore, and former North Allegheny catcher, Liz Scherer received post-season accolades last week from the Presidents' Athletic Conference. Scherer was named Second Team All-PAC  for her performance during the 2018 season.
Scherer led Grove City in both runs scored (17) and runs batted in (17). She also led Grove City with 41 total bases, a .500 slugging percentage and a .436 on-base percentage. Scherer hit .366 this season.
As a senior at North Allegheny in 2016, Scherer was one of the team's top hitters with a .486 batting average. She belted three home runs and 16 RBI's, second best on the squad in both categories. Scherer was also second on the Tigers with 22 runs scored.
(Photo courtesy of Grove City College.)