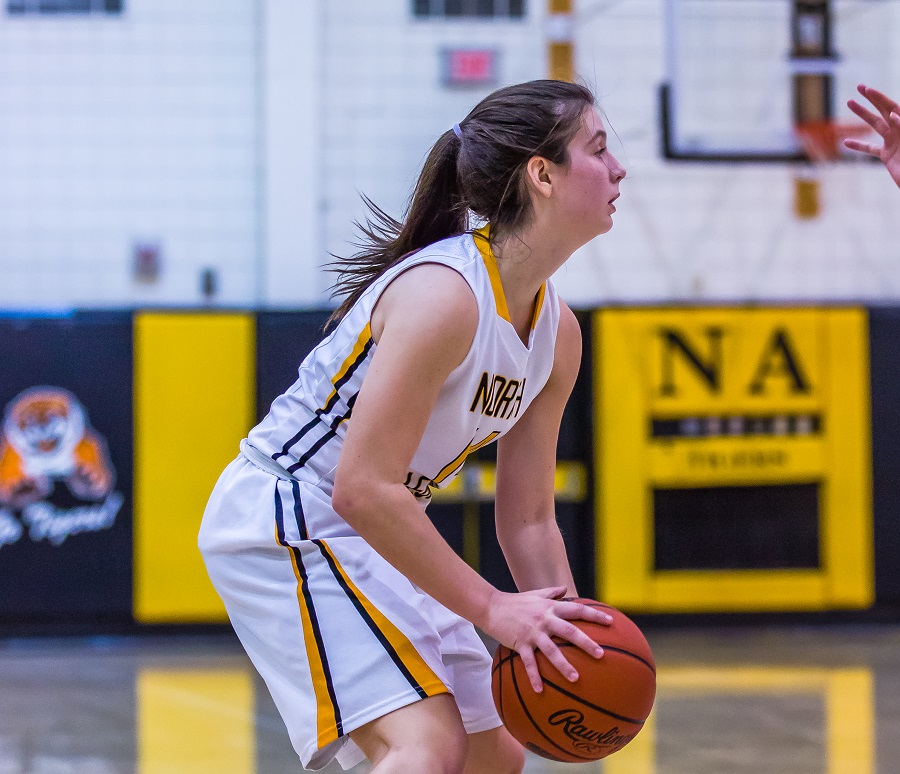 Martindale's 21-Point Night Helps NA Best Seneca Valley
The North Allegheny girls' basketball team bounced back from its only loss of the season with a 46-33 triumph at Seneca Valley on Monday night. Sophomore Rachel Martindale netted a game-high 21 points and poured in five 3-pointers to led the way for the Tigers. Senior Hailey Zeise added nine points and eight rebounds.
While Martindale and Zeise paced the NA offense, the Tigers defense effectively shut down the Seneca Valley attack. The Raiders committed 18 turnovers and were held to just 22 shot attempts. North Allegheny racked up 14 steals in the win, paced by junior Piper Morningstar who reeled in five steals. Zeise and sophomore Brynn Serbin grabbed three steals each.
With the win, North Allegheny improves to 11-1 overall and 2-1 in Section 1-AAAAAA. Seneca Valley drops to 4-8 overall and 1-2 in section play. The Lady Tigers return to action on Thursday night with another road game against the Butler Golden Tornado.