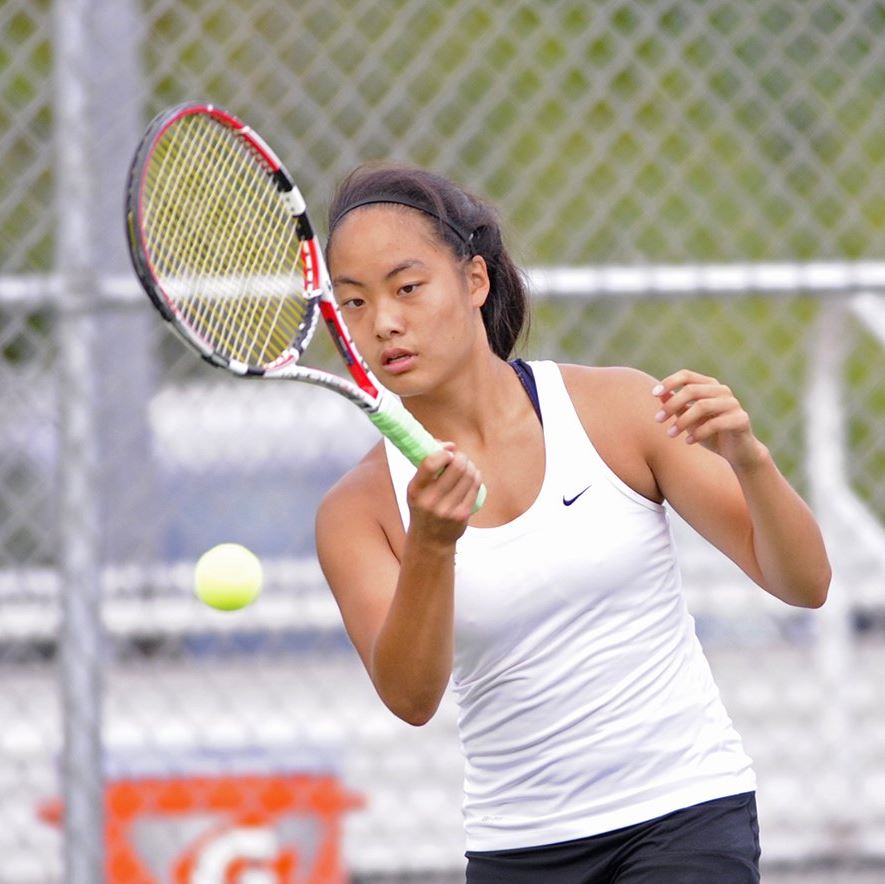 More PIAA Hardware For NA Girls' Tennis Players
With a PIAA team championship victory already under their belts, North Allegheny's Anni Li, Tina Li and Ashley Huang added state silver to their trophy case at the PIAA singles and doubles championships this weekend.
Anna Li was NA's representative in the PIAA singles tournament and reached the finals with two wins on Friday and a semifinal victory on Saturday over Upper St. Clair's Charlott Madson, 2-6, 6-4 and 6-3. Anna Li was eventually defeated in the finals match by Shady Side Academy rival Ananya Dua, 7-6 (5), 6-1. Dua became only the third WPIAL tennis player to win back-to-back state titles.
In the doubles tournament, the tandem of Tina Li and Ashley Huang earned a pair of Friday victories before beating West Chester's Emma Clark and Amanda Baxter in the semifinals on Saturday, 6-1, 6-2. The WPIAL champions from Fox Chapel, Laurel Shymansky and Amanda Nord, defeated Li and Huang in the PIAA finals, 6-4, 6-2.
Congratulations Anna Li, Tina Li and Ashley Huang for a great run through the PIAA singles and doubles tournament.