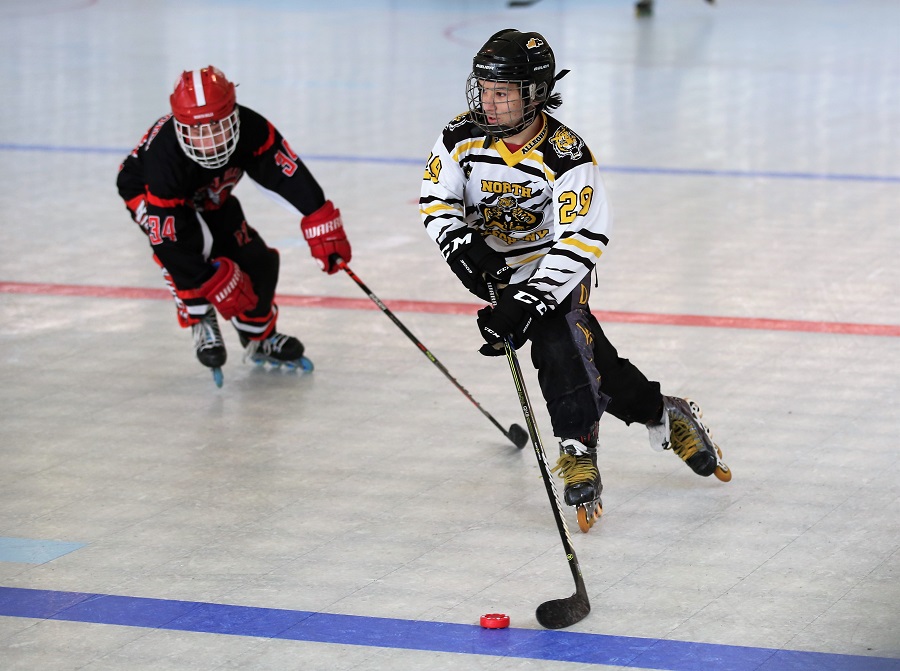 NA Blanks North Hills, 7-0
The North Allegheny Tigers cruised to a 7-0 win over the North Hills Indians today at the RMU Sports Complex.
Senior Sam Arena started the scoring with an unassisted goal in the opening period. Senior Robby Kushon got on the board as well closing the period with a 2-0 lead.
The second period consisted of additional goals by junior Kyle Tomino and senior Isaac Dan, both goals assisted by sophomore Jacob Rice. Sophomore Declan Dadey added an unassisted goal to close out the second with a 5-0 Tiger advantage.
In the third stanza, the Tigers continued with a productive offense. Rice found the back of the net 15 seconds in, assisted by sophomore Aiden Noffsinger. Later in the period, Tomino again added to the scoring frenzy with an assist by Kushon.
The Tigers record their third shutout of the season with sophomore goalie Mitchell Ludwick earning the win. The Tigers will face the Pine Richland Rams for the final game of the regular season next Sunday.