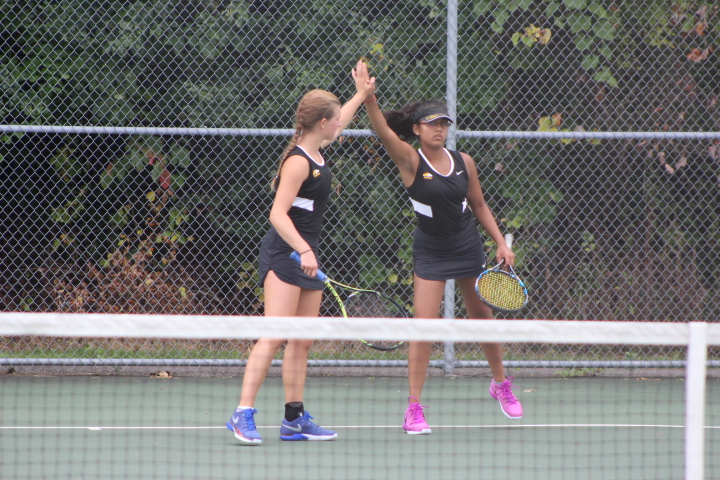 NA Blasts Blackhawk, 5-0
In a non-section matchup at NASH, the North Allegheny girls' golf team gobbled up another victory with a 5-0 sweep over Blackhawk on Thursday afternoon. In singles play, Tina Li and Rebekah Rest garnered 6-1, 6-0, wins of their opponents. At No. 3 singles, Jenna Kolano tallied a 6-2, 6-1, triumph over Natalie Fry.
In doubles action, Riya Yadav and Katherine Ambrose took control of Lynsey Baker and Audrey Porto for a 6-1, 6-2, win. The duo of Kimberly Delsignore and Katre Soran vanquished Aubrey O'Leary and Kayleigh Zagorski, 6-1, 6-0.
North Allegheny jumps to 7-0 overall with the win. The Lady Tigers return to section play on Tuesday with a visit to Butler.