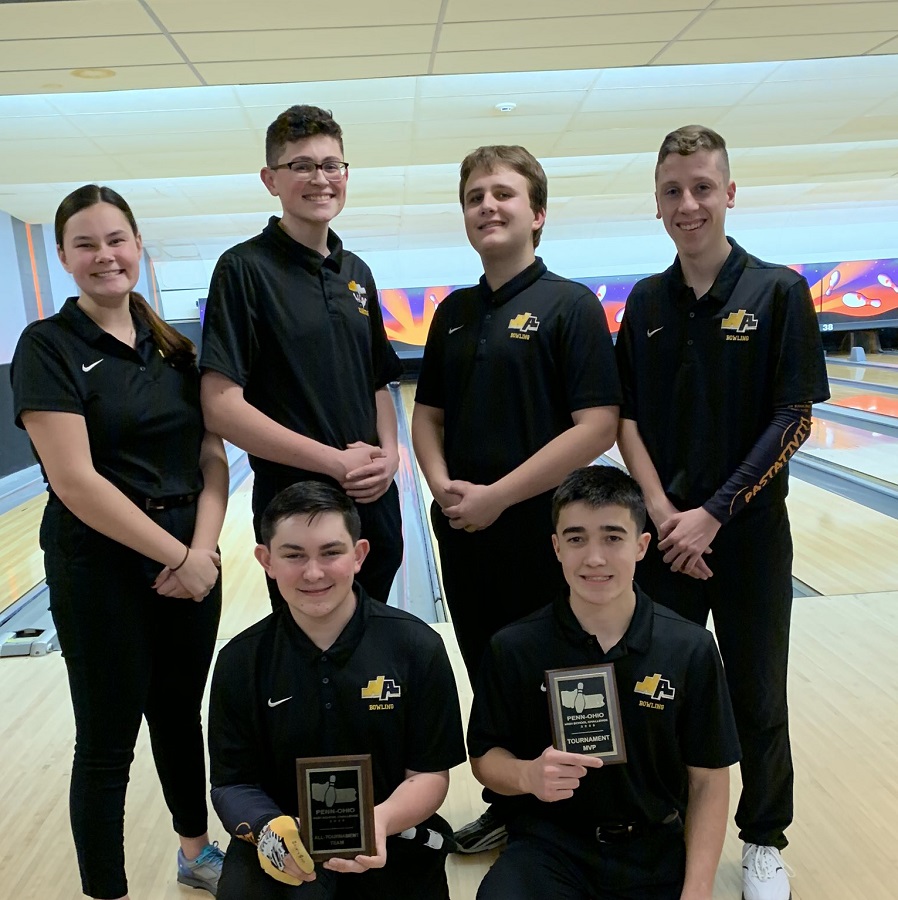 NA Bowling Takes 2nd At Penn-Ohio Challenge
The North Allegheny boys' bowling team took second place at the Penn-Ohio Challenge on Saturday hosted by Saint Vincent College at Hillview Bowling Lanes. The Tigers posted a team score of 2428, just 14 pins behind first-place Hempfield.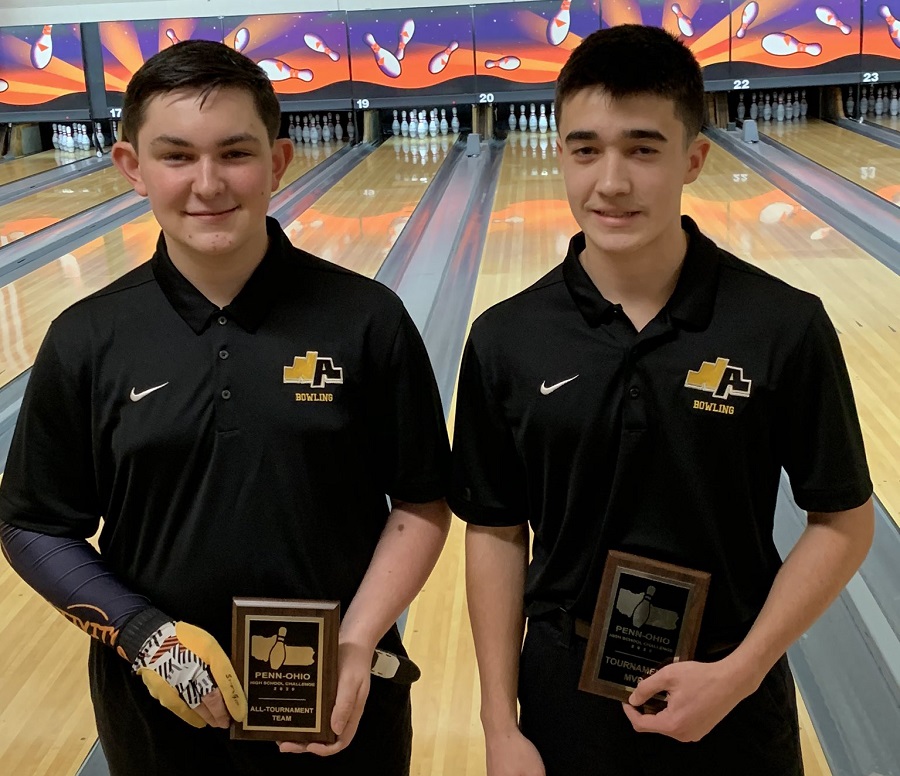 Leading the way for NA was junior Dylan Scheidler who took home Tournament MVP honors with a total score of 388. Scheidler rolled a 179 in game one and 209 in game two for the best overall score of the day.
Sophomore Marc Sostmann earned Tournament Honors as well with a fourth-place showing. Sostmann rolled a 202 in game one and 171 in game two for a total score of 373.
Other Tigers who competed in the mixed competition at the Penn-Ohio Challenge included Joey Lydon with a score of 331, Andrew Cook with a score of 295, Julia Jorden with a score of 173 and Jeb Jorden with a one-game score of 121.
The North Allegheny bowling team return section action with a matchup with Butler on Wednesday.