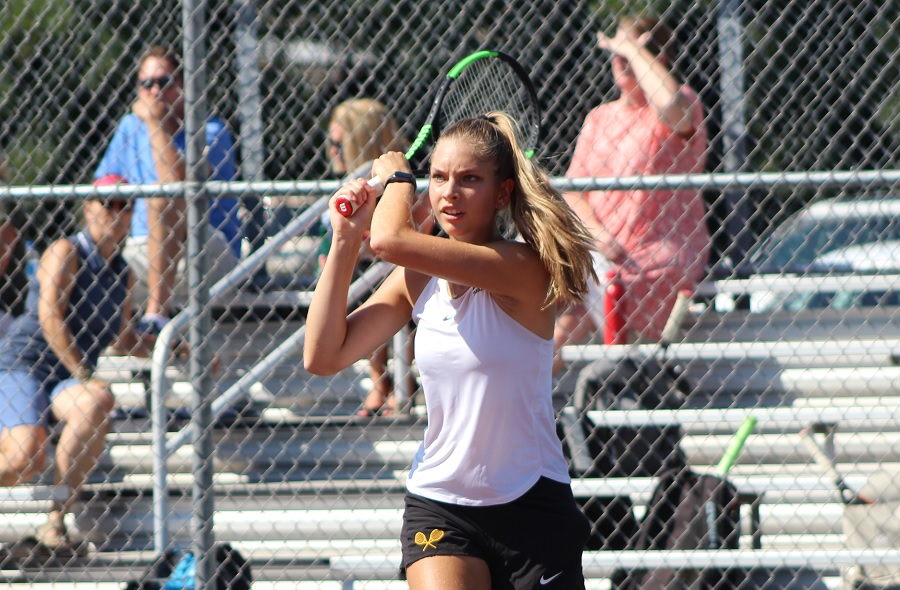 NA Bows Out In PIAA Quarterfinals
Another successful season for the North Allegheny girls' tennis team came to an end on Friday afternoon as the Tigers fell to Unionville, 4-1, in the PIAA Class AAA quarterfinals at the Hershey Racquet Club.
The Tigers' lone win on the day came from No. 2 singles where senior captain Emily Wincko earned a 6-4, 6-2, triumph against sophomore Sophie Zhang.
North Allegheny's season concludes with a 15-4 overall record, while Unionville improves to 20-0 on the campaign and will take on Spring Ford in the PIAA semifinals. Even though the team portion of the season comes to an end, the Tigers will send junior Sara Fernandez to the PIAA Class AAA singles tournament, and seniors Emily Wincko and Abbey Swirsding to the PIAA doubles tournament. Both tournaments will take place on Nov. 3-4 in Hershey.
Girls Tennis Summary vs. Unionville, 10-28-22
Match Summary

UNIONVILLE - 4
NORTH ALLEGHENY - 1

SINGLES
#1
Grace Li (U) def. Sara Fernandez (NA)
6-0, 6-0
#2
Emily Wincko (NA) def. Sophie Zhang (U)
6-4, 6-2
#3
Catherine Stone (U) def. Abbey Swirsding (NA)
6-4, 6-1
DOUBLES
#1
Alexa Stanislawczyzk/Emma Stanislawczyzk (U) def. Reagan Dougherty/Eileen Hu (NA)
6-4, 7-5
#2
Jaclyn Santaguida/Milana Amoss (U) def. Tia Soussou/Rebecca Murphy (NA)
6-2, 7-6 (2)