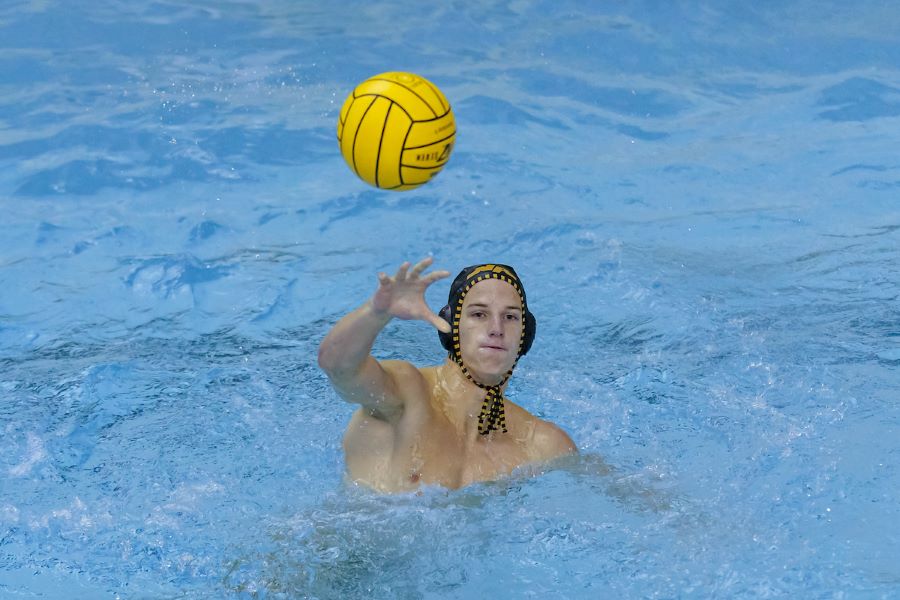 NA Boys Garner Third Place At State Tournament
The North Allegheny boys' water polo team took part in the state championship tournament this weekend at Wilson High School and came away with a third-place trophy. It's the best finish for the NA Boys since taking third place in 2018.
The Tigers opened the tournament on Friday night and wrangled the Governor Mifflin Mustangs with a 20-9 blowout victory. NA jumped out to a 7-2 lead in the first quarter and never looked back. Senor Sean McClellan spearheaded the domination of Governor Mifflin with an astonishing 13-goal performance and also led the team with four steals. Senior Ben Gavran added a hat trick, while senior Keller Sens tallied a pair of goals. Senior Asher Jones and junior Camden Wright chipped in with one goal apiece. Goalie Eliot Maravich reeled in 11 saves, including six in the fourth quarter.
Against the Wilson Bulldogs, the Tigers went toe-to-toe with the eventual state champions and dropped a narrow 12-10 decision. McClellan netted a team-high five goals and led the defense with five steals. Sens tallied a hat trick and added five steals as well, while Gavran posted a pair of goals. In net, Maravich collected 10 saves, including eight in the second half.
In the third-place consolation game, North Allegheny leaped to an 11-6 lead at the half and rolled to a 19-13 triumph over the Wissahickon Trojans. McClellan once again led the way with eight goals, four assists and four steals. With 28 goals in the three state tournament games, McClellan surpassed the century mark on the season in goals and finished with 102 markers for the 2022 campaign.
In addition to McClellan's big game, Gavran also torched the Trojans with eight goals, four steals and two assists. Jones, Sens and senior Nico Jacobs-Alarcon each scored one goal in the victory. Sens paced the defense with six steals and added two assists. Maravich made 10 saves to earn the victory.
Several Tigers were named to the All-State team for their performances throughout the 2022 season. McClellan and Sens both earned first-team all-state honors. Second-team picks included Jones and Maravich, while Gavran and senior Justin Morrison were both named to the third-team all-state squad. Garnering recognition to the All-Freshman Team were Mason Shantz, Mike Stefanko and Matthew Woods.
In addition to taking third place in the state, the 2022 Tigers also won the Western Conference, North Division title and finished the year with an 18-4 record. Congratulations to the entire North Allegheny boys' water polo team and coaching staff for a memorable season.
The North Allegheny girls' water polo team will take part in the Girls State Championship tournament next weekend.