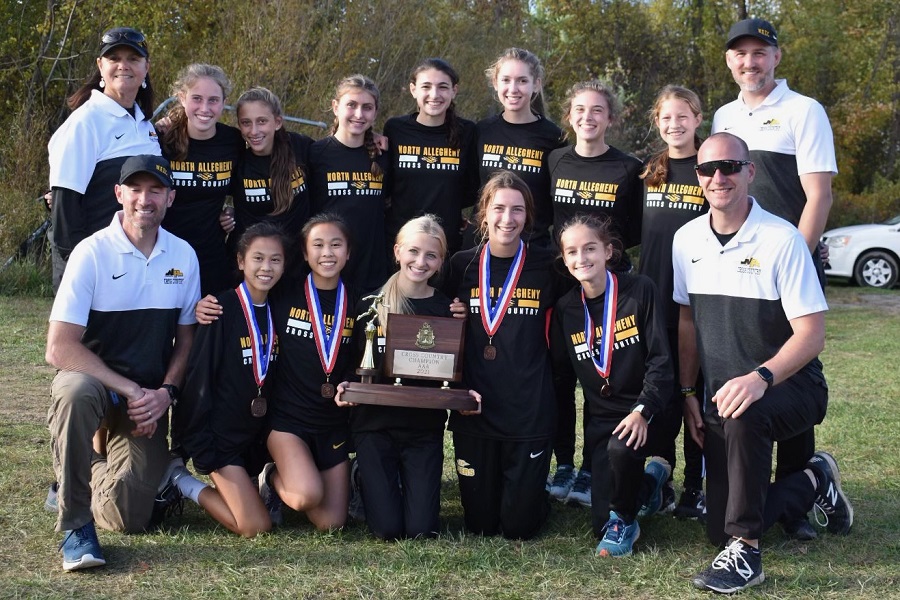 NA Boys, Girls Each Win 4th Consecutive WPIAL Crown
The North Allegheny boys' and girls' cross country teams won their four consecutive WPIAL championships on Thursday afternoon at California University of Pennsylvania.
The NA girls dominated the field, scoring 49 points, compared to 135 for the second place Pine-Richland Rams. The tough trio of Wren Kucler, Eva Kynaston and Robin Kucler were fantastic, placing third, fourth and sixth respectively.  Senior Maura Mlecko, who has run on all four WPIAL gold medal teams, ran strong earning a 15th-place finish.  Sophomore Erin McGoey had a strong race, placing 23rd overall.  Freshmen Sydney Kuder (27th overall) and Camille Swirsding (33rd) ran very well and displaced runners from every other WPIAL team.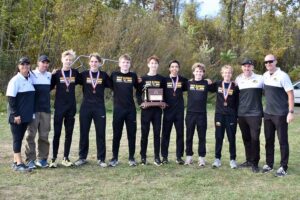 The NA boys won decisively, scoring 51 points compared to 86 points for second place Butler.  The Tigers had a nice 1-2 punch with freshman Jack Bertram taking bronze and senior Ryan Podnar grabbing sixth overall.  Sophomore Michael Gauntner was outstanding with a 12th place finish.  Senior Caleb Schall had perhaps his best race in a Tiger jersey, grabbing a 14th place medal. Junior Gregory Kossuth had a strong finish to round out the top five. Senior Graham Wolfe (19th) was only a second behind Kossuth and senior Jack Hickel (23rd) helped displace runners from all other teams.
Complete results can be found here: http://runhigh.com/2021RESULTS/R102821AA.html
The WPIAL champs will head to Hershey next Saturday to compete against the best teams in the state.