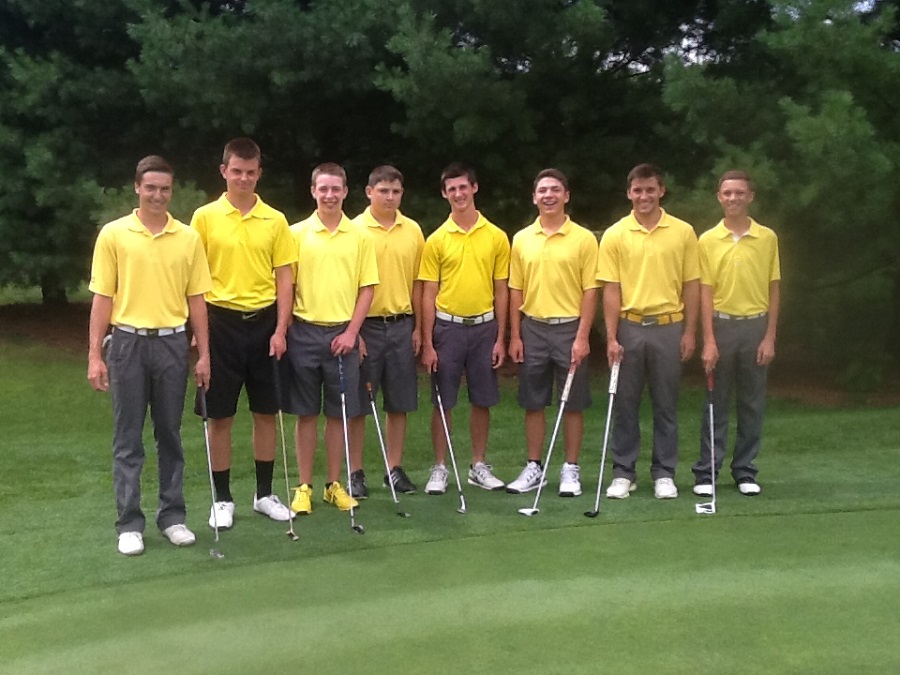 NA Boys' Golf Drops Section Meeting With Seneca Valley
On a beautiful, yet breezy day at Cranberry Highlands, the Seneca Valley Raiders claimed a 194-201 section win over North Allegheny on Tuesday afternoon.  The Raiders were led by Evan Hangliter and Tyler Leake who each shot 2-over par on the back nine, par 35, from the back tees.
North Allegheny was paced by senior Josh Huhn and junior Noah Wessel who shot a 37 and 38, respectively. Sophomore Ryan Dougherty followed with a 40, while Martin Lazzaro checked in with 42 strokes.  Kyle Dewey and David Mrazik each finished up with a 44.
The Tigers fall to 5-4-1 overall and 4-2 in section play following the loss.  North Allegheny hits the greens on Thursday for a home section match with Shaler.  Tee time is set for 3:30 pm.
Match Summary

SENECA VALLEY - 193-
NORTH ALLEGHENY - 201



NORTH ALLEGHENY
SCORE
SENECA VALLEY
SCORE
Martin Lazzaro
42
Evan Hangliter
37
Ryan Dougherty
40
Tyler Leake
37
Kyle Dewey
44
Ross Bondo
40
Josh Huhn
37
Andy Smathers
39
David Mrazik
44
Garrett Schlick
41
Noah Wessel
38
Scott Hangliter
41
TOTAL
201
194
Nick Longo
41
Isaac Daley
40
Joe Fitzgerald
39
Colton Botta
48