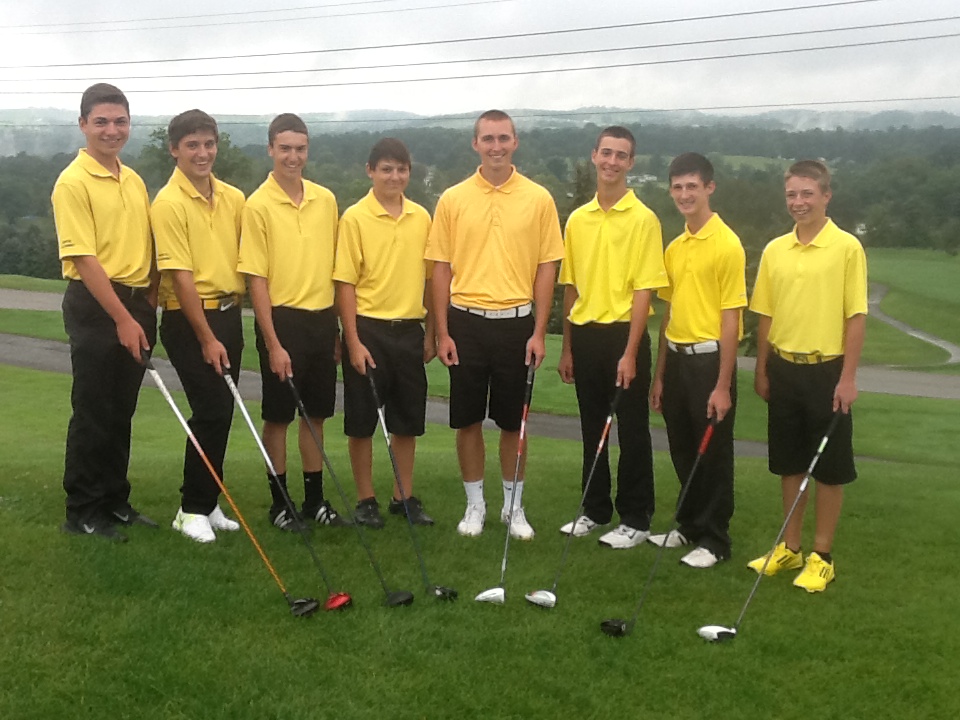 NA Boys' Golf Takes 2nd Place at Chairman's Cup
The North Allegheny Boys Golf Team opened the fall sports season on a high note with a second place finish at the Chairman's Cup on Monday at Cedarbrook Golf Club. Junior Josh Huhn paced the Tigers with a 78 and narrowly missed out on a medal, losing in a scorecard playoff. Huhn did win a skill prize for the longest shot on the 14th hole.
Following closely behind Huhn on the NA score sheet, junior Martin Lazzaro shot a 79, and a pair of freshmen, Ryan Dougherty and Christopher Cato, each earned scores of 80. Senior Mike Sudo posted an 81 and freshman David Mrazik rounded out the list with an 84. For a detailed list of result's from the Chairman's Cup, click here.
The Tigers hope to build on their strong start on their section opener when NA hosts the always tough Central Catholic Vikings on Wednesday afternoon. Tee-off is slated for 3:30 pm.