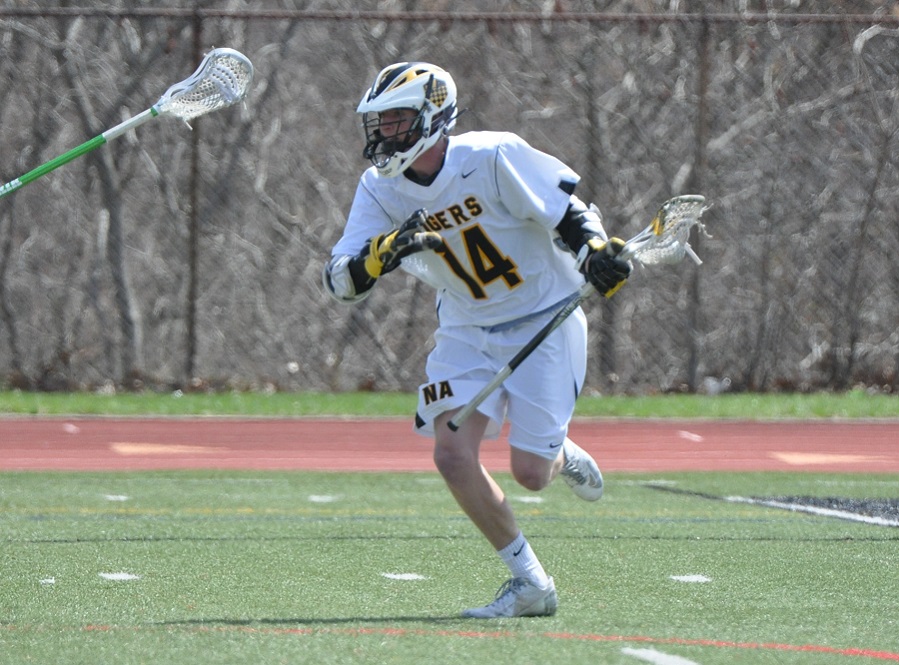 NA Boys' Lacrosse Blasts Hampton, 15-4
North Allegheny won its fifth straight game on Friday night with a convincing 15-4 victory over the Hampton Talbots at Newman Stadium.  The Tigers dominated the game thanks to a dazzling night by senior Kyle Rullan who tallied four goals and set up five others with assists.  Rullan's efforts helped bust open a 6-3 game at halftime into an 11-point non-section win for the Tigers.
Senior Ted Ednaczyk and sophomore Dillan Dugan netted two goals in NA's barrage of goals.  Joining in on the North Allegheny onslaught over Hampton were Greg Ferringer, Kyle Sena, Zach Smith, Will Petraglia, Jacob Zemet, Tyler Pritchard and Gavin Hagen who allied notched a goal in the victory. Tigers' goalie Will Rahenkamp made eight saves to earn the victory.
North Allegheny improves to 8-1 overall with the win while Hampton drops to 7-3 overall. The Talbots remain in first place in Division 2, Section 2 with a 4-0 league mark.  North Allegheny, who tops Division 1, Section 2 with a 3-0 record, will continue its non-section schedule with a home contest against McDowell on Monday night at 7:30.