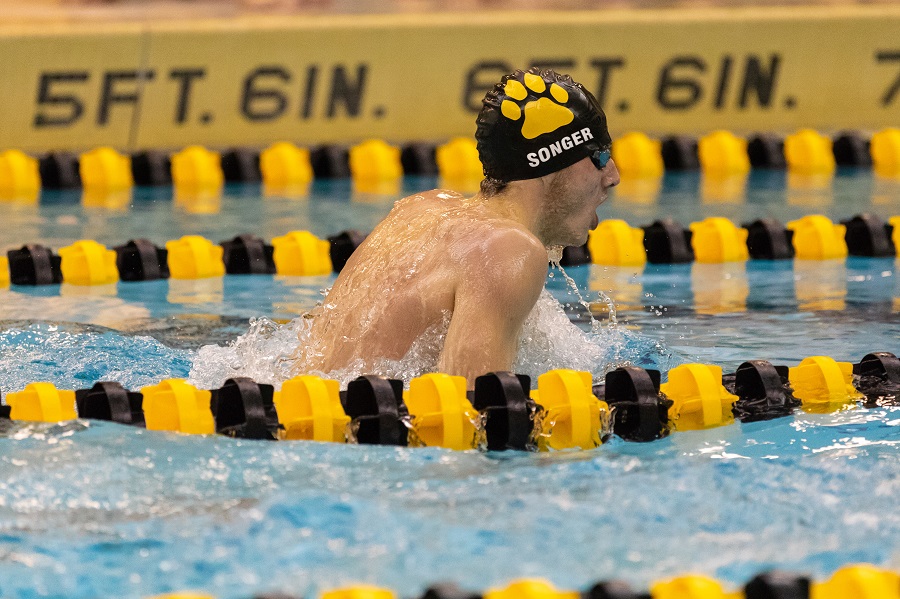 NA Boys Lead Field In Day One of PIAA Championships
The North Allegheny boys team hold a 152 – 120 lead over second-place North Penn after day one of the PIAA Class AAA Championships.  The North Allegheny girls team ended day one in seventh place with 54.5 points.

The boys started the day with a close second-place finish in the 200 Medley relay. Ricky Mihm, Jerry Chen, Tolik Borisov and Joel Songer were out touched at the end by Upper St. Clair by just .03 seconds. Jack Wright then defended his 200 Free title with a time of 1:35.04. Josh Galecki finished in 11th place. In the 200 IM, Mihm swam side by side with the eventual winner, getting out touched by Sean Faikus of North Penn by only .05 seconds. Chen finished 11th and John Ehling finished in 12th place in the 200 IM. Songer finished in 12th place in the 50 Free. Branko Kosanovich placed fifth in the 100 Fly and Borisov finished in 12th place. Kosanovich, Songer, Galecki and Wright completed day one by winning the 200 Free Relay with a National Federation High School Honor Roll time of 1:22.48.

Torie Buerger led the girls team with a runner-up finish in the 200 IM. In the 200 Free, Molly Smyers had an 11th-place finish, followed closely by Olivia Kisow's 13th place finish. The 200 Free relay team of Buerger, Kisow, Mary Flavin and Smyers closed out day one for the girls with their seventh-place finish.

Maya Ennis led the North Allegheny divers with her 13th place finish. For a look at all of Friday's boys results at the PIAA Class AAA championships, click here. For Friday's girls results, click here.
The PIAA Championships conclude on Saturday.