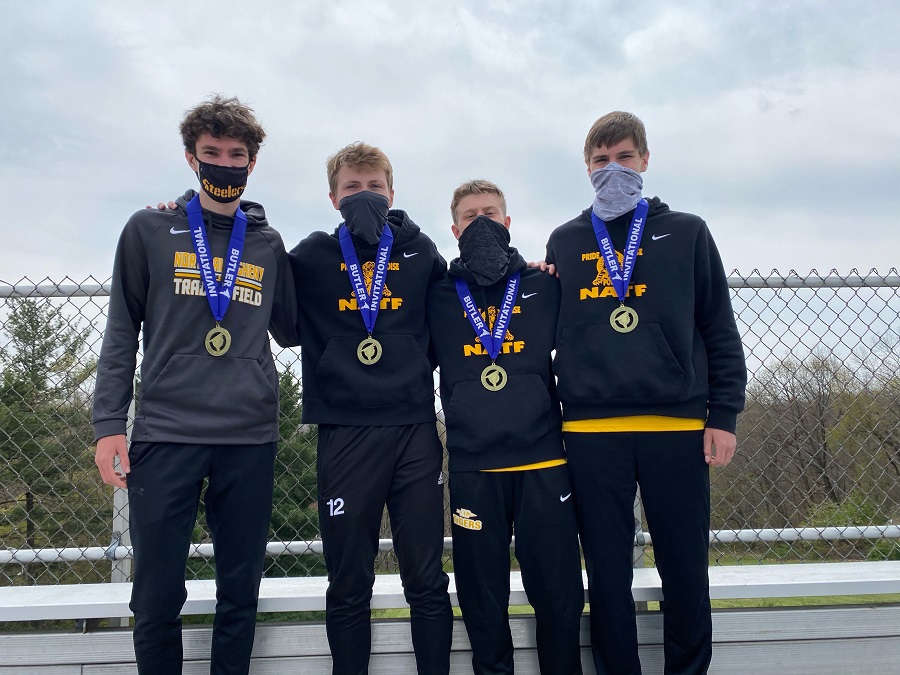 NA Boys Place Third at Butler Invitational
The NA Boys traveled to Butler High School for the second time this season to compete in the 56th Annual Butler Invitational.  Winning both the first completed event of the day and the final event of the evening, NA was able to finish third in the team rankings, behind only Hampton and the host team Butler.
Three winning performances came from NA.  The first event of the day, the 4 x 800m Relay, was won by Jackson Pajak, Greg Kossuth, Danny Robles, and Connor Foody.  Greg and Connor also placed eighth in their second event of the day, Connor in the 800m Run and Greg in the 3200m Run.  Dwayne Taylor won both horizontal jumping events.  He won the Long Jump by the narrowest margins, only ¼ inch and won the final event of the day, the Triple Jump with a leap better than five inches over his competitors.  For his efforts, Taylor was named the Most Valuable Performer of the Meet in the Field Events.
Both pole vaulters finished the day standing on the podium, Christian Duckworth placing sixth and Ryan Handron placing fourth.  Also placing for the Tigers was Owen Curran finishing eighth place overall in the High Jump.
The Tigers will travel to Fox Chapel on Tuesday to take on the Foxes and the Titans of Shaler in the final sectional showdown of the season.
(Photo courtesy Tad Thayer)