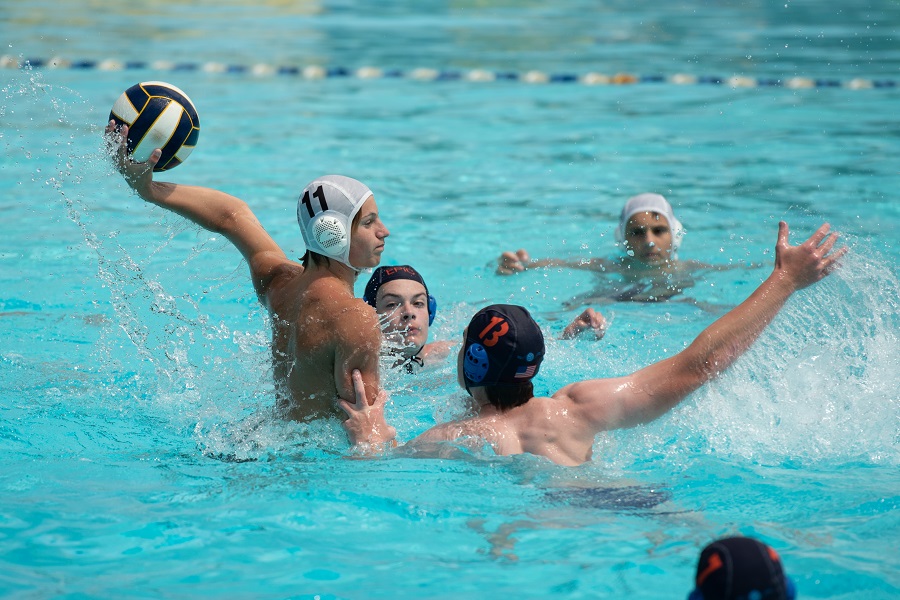 NA Boys Take Fourth Place At State Championship
The North Allegheny boys' water polo team traveled to North Penn High School for the state championship tournament this weekend and came away with a fourth-place showing. It's the best finish for North Allegheny since a third-place effort in 2018.
Seeded third, the Western Conference champions opened the tournament on Friday with an 18-3 thrashing of Hazelton. NA jumped out to a 12-2 lead at the half and controlled the game throughout. Junior captain Keller Sens paced the offense with an eight-goal outburst, while fellow junior Sean McClellan added four goals, three assists and three steals. Junior Ben Gavran netted a pair of goals and added three assists. Also touching the scoresheet with goals were Yi-Fei Zhao, Ethan Berty, Camden Wright and Asher Jones. In net, junior Eliot Maravich made 12 saves to earn the victory.
On Saturday morning, the Tigers rallied from a five-goal deficit in the second half but the comeback bid fell narrowly short to La Salle College, 9-7. Junior captain Justin Morrison scored a pair of goals, along with Sens and McClellan, who also netted two goals each. Gavran added a marker and two assists, while Maravich made five saves in between the pipes.
In the third-place consolation match on Saturday evening, North Allegheny dropped a 10-4 decision to Governor Mifflin. Sens led with two goals, with Wright and Jones chipping in with one goal each. Maravich made 16 stops in the contest.
At the conclusion of the tournament, several North Allegheny standouts were named to the all-state team. With a terrific all-around performance throughout the season, McClellan earned first-team all-state laurels. Taking second-team accolades were Jones and Sens. Berty was named to the third-team all-state squad and Gavran was an all-state honorable mention.
North Allegheny concludes the season an impressive 18-5 record and a second straight Western Conference title. Congratulations to the coaching staff and entire team for a memorable season.