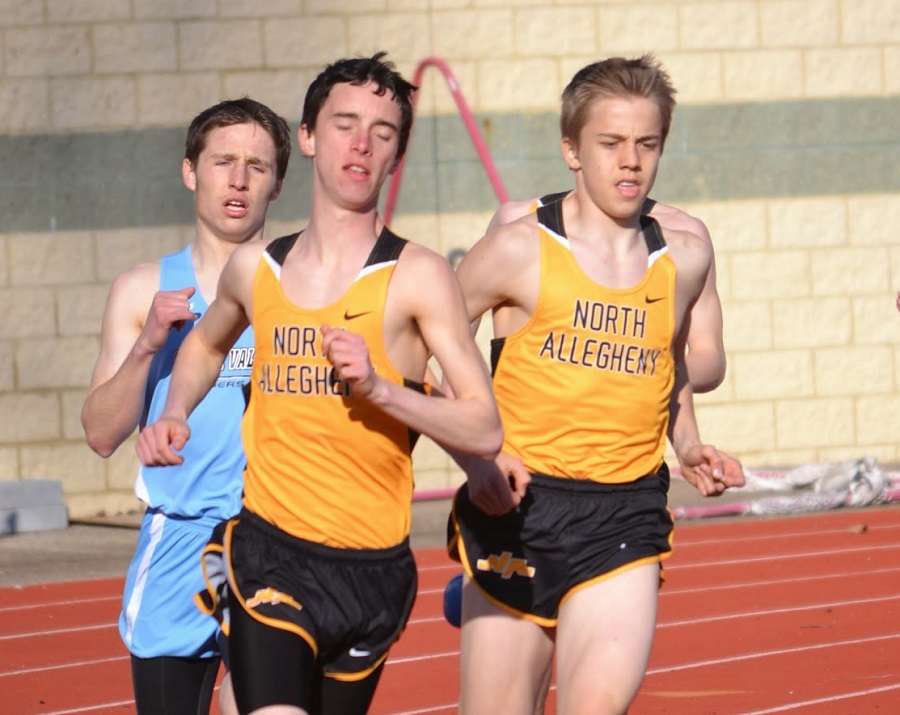 NA Boys' Win Tiebreaker To Clinch Section Sweep Over Butler
On Tuesday, the North Allegheny Track & Field team hosted its second sectional showdown against arch-rival Butler.
The Lady Tigers took advantage of the break in the clouds and were able to topple the Golden Tornadoes in commanding fashion by a score of 102-48.  All but three events were won the by Tigers which proved to be a team effort.  Madeline Davison won all three individual distance events.  Also scoring in three events were sprinters Claire Fiffik in the 100m, 200m, 4 x 100m relay and Nicole Rich in the 200, 400, 4 x 400m relay.  Mid Distance runner Maria Gonchar was able to place in the 800m, the 4 x 800m relay and 4 x 400m relay.  Jumper Emily Barton placed in the Long Jump, High Jump and High Hurdle race.
The NA Boys finished the day with one of the closest matchups ever in dual meet history.  It came down to a tiebreaker to determine the outcome of this meet as both teams scored 75 points.  Winning 10 of the 18 events broke the tie and NA was victorious over the Golden Tornadoes.  Hurdler Ayden Owens was able to win both hurdling events while distance runner Matt McGoey won both the 1600m and 3200m races.  And with one of the best individual performances of the day, jumper Adam Maloney won both the Long Jump and Triple Jump to help secure the win for the Tigers.
The North Allegheny Track & Field squad travels to West Mifflin on Saturday to compete in the Tri-State Invitational.