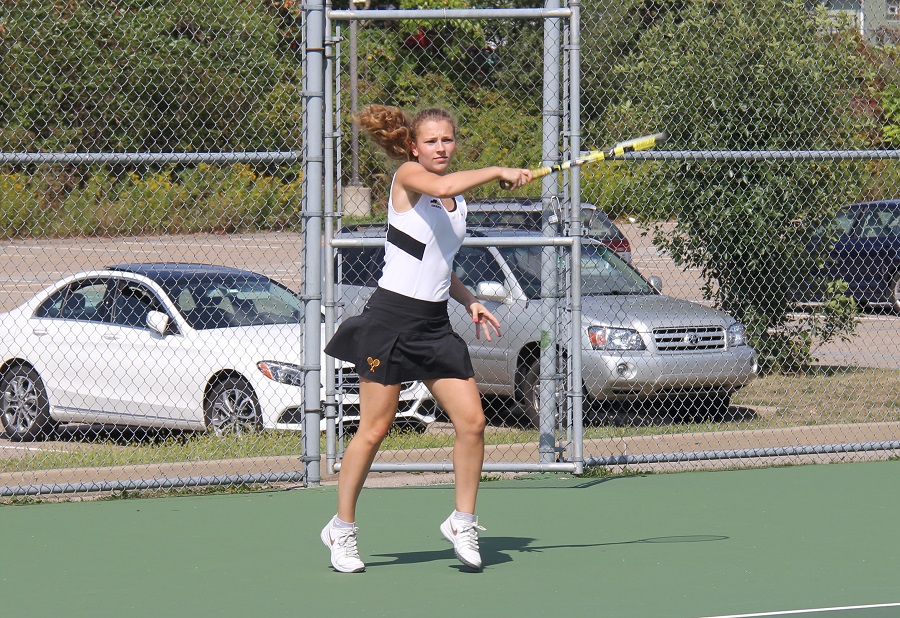 NA Caps Regular Season With Beat Down Of Bethel Park
In its final tune-up match before the WPIAL playoffs, the North Allegheny girls' tennis team prevailed over the Bethel Park Black Hawks, 5-0, on Monday afternoon. The Lady Tigers soared over the Black Hawks, especially in singles play where Tina Li and Ashley Huang collected 6-0, 6-0, victories over their opponents. At #1 singles, Anna Li beat Jesse Fanning 6-3, 6-0.
The Tigers also won their doubles matchups with ease as Eugenia Lee and Tristyn Maalouf toppled Cassie Brown and Cameron Happe, 6-0, 6-0. At #2 doubles, Erica Cannella and Maia Sowers defeated Bailey Sims and Taylor Garrity, 6-0, 6-1.
North Allegheny concludes the regular season with an overall mark of 14-1. The Lady Tigers will next take the court at the WPIAL team tournament next week.
In the meantime, the Section 2-AAA doubles champions, Tina Li and Ashley Huang, will take part in the WPIAL doubles tournament beginning Tuesday afternoon.