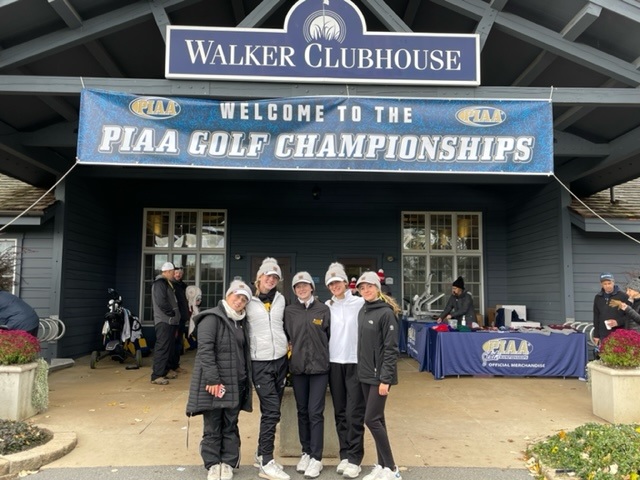 NA Claims 3rd Place At PIAA Class 3A Team Finals
Competing at the PIAA Class AAA team finals for the first time since 2018, the North Allegheny girls' golf team took third place in the state with a team score of 251. The Tigers were just 11 strokes off the pace of state champion Phoenixville, who finished with a score of 240. Peters Township took second place with a score of 242.
Leading the way for North Allegheny was senior Katie Rose Rankin with a 78. Rankin birdied twice on the back nine for a 6-over par at Penn State University's White Course. Junior Megan Manesiotis shot an 85 and birdied on the 10th hole. Senior Lauren Kardos tallied the final qualifying score for NA with an 88.
For more information on the scoring from the PIAA Class AAA finals, click here.
Congratulations to head coach Sarah Morrison, the entire coach staff and all the members of the North Allegheny girls' golf team for a memorable 2022 season.