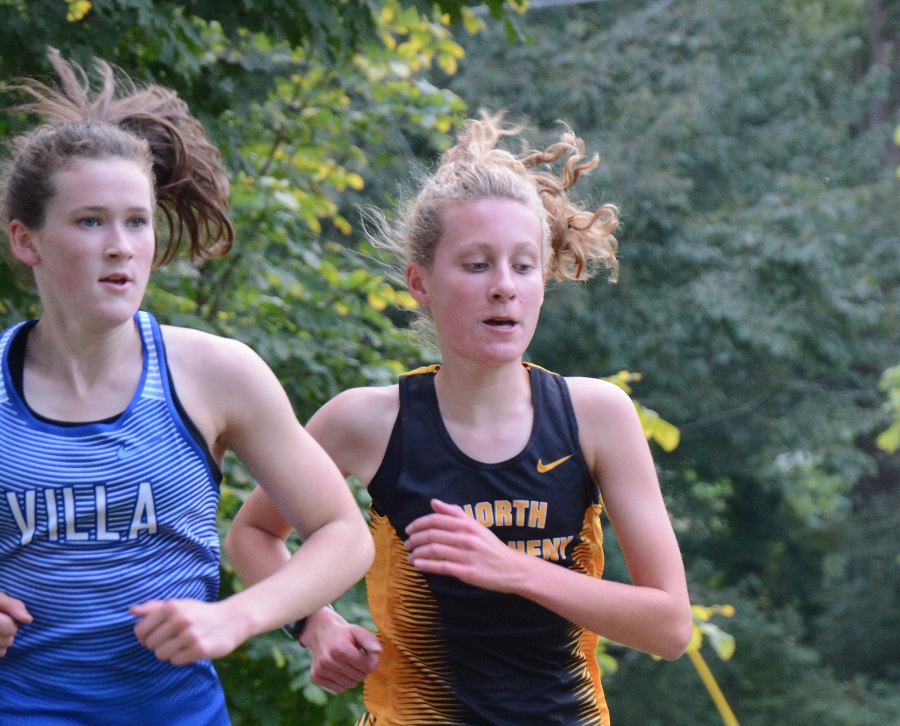 NA Cross Country Sweeps Opener
The North Allegheny cross country team traveled north to Erie, PA to race against Erie Cathedral Prep and Villa Maria Academy.  Despite a hot afternoon in the sun (90 degrees), both Tiger teams dominated the competition.
The girls won the season opener against Villa with an impressive score of 15-48.  The Lady Tigers had nine out of the top ten places and were led by race winner Hannah Lindgren.  Sophomore phenom Keeley Misutka was not far behind in second place. She was followed by freshman standout Rachel Hockenberry, junior Caroline Daggett, senior Ally Christy, freshman Maura Mlecko, and senior Ally Meehan.
The NA boys team handled the heat well also, beating Prep with a perfect score of 15-50 (taking the top seven spots on the race). The Tigers were led by a strong performance from senior Zach Kinne.  Kinne was followed by junior standout Dan McGoey, junior Stephen Nalepa, sophomore Drew Kollitz, senior Ethan James, sophomore Connor Foody, and senior Luke Turkovich.
Both teams will take their 1-0 records to Schenley Park this Saturday to take on some of the best competition in the tri-state area for the Red, White and Blue Invitational.