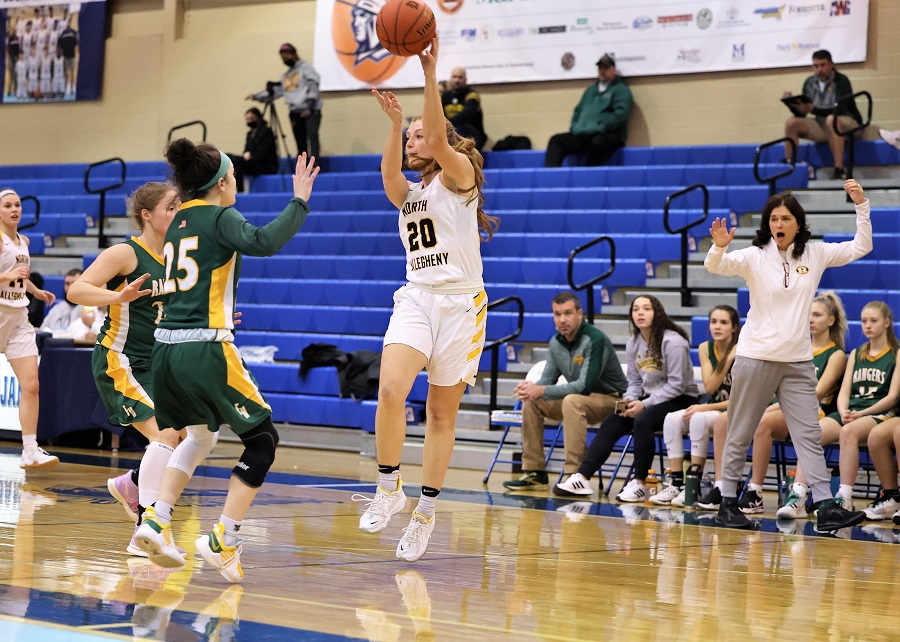 NA Cruises Past Forest Hills, 64-54
At the Hoops for Harmony tournament on Sunday at Chambersburg High School, the North Allegheny girls' basketball team earned a 64-54 win over Forest Hills in a tough non-section tune-up.
The Tigers pounced on the Rangers from the very start and opened up a 24-7 lead in the first quarter and coasted from there. Four players touched double figures, led by senior Emma Fischer with 18 points and five 3-pointers. Sophomores Caroline Henderson and Lydia Betz added 15 and 12, respectively. Henderson also poured in five treys. Senior Jasmine Timmerson chipped in with 10 points.
For Forest Hills, sophomore Alexis Henderson netted a team-best 18 points and senior Remingtyn Smith tallied 12 points.
North Allegheny extends its winning streak to 22 in a row and sits at 12-0 overall. Forest Hills falls to 9-3 on the season. The Tigers return to section play with a visit to Pine-Richland on Thursday night.