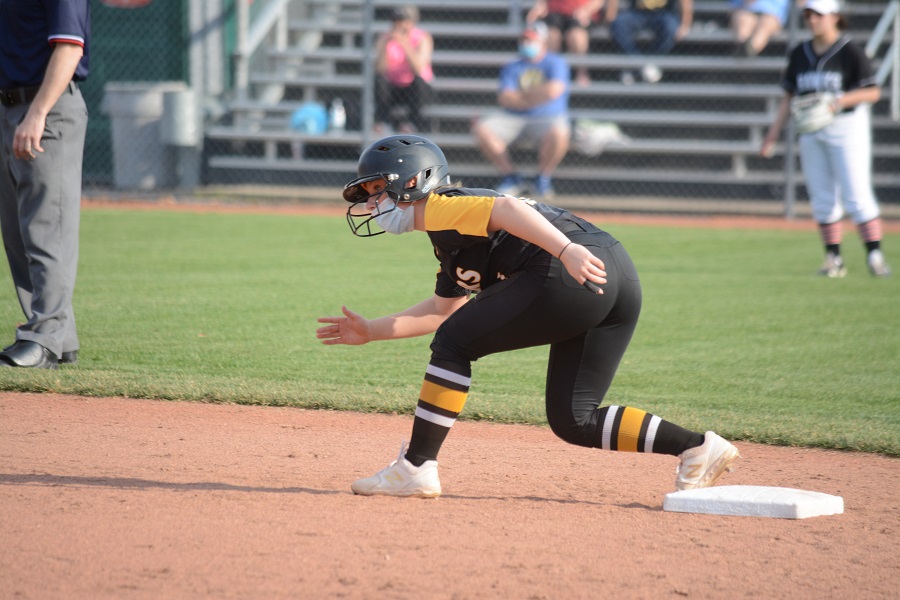 NA Drops Section Contest To Pine-Richland
by Bob Orkwis
The Tigers got off to a good start in an important section game against Pine-Richland, but the Rams exploded for a 7-run third inning which led to a 15-5 victory and season sweep against North Allegheny.
Meghan McDonough led off the bottom of the first with and infield single and scored on Annalyn Isaacs two-out single to give the Tigers a 1-0 lead.
North Allegheny would take advantage of some wildness from Pine-Richland starter and Boston College recruit Gabby Aughton in the second. Aughton walked Carlyn Vaupel and Caitlin Logan to start the inning. After a fielder's choice, Lauren Haywood helped her own cause with an RBI single. Consecutive wild pitches scored Megan Manesiotis and courtesy runner Emily Conlon and the Tigers built a 4-0 lead.
The game changed in the top of the third, when the Rams sent 11 batters to the plate and scored seven times. Jocelyn Lewis, who would single twice in the inning, started things off. A fielder's choice and an error on a fielder's choice left two runners aboard for Leah Hartsburg who hit a three-run homer to left center. A pair of singles and an RBI double by Ann Heckman tied the game at 4-4. Ella Kasperowicz followed with a three-run homerun to right center field and Pine-Richland led 7-4.
The Rams would add a pair of runs in the fourth, 4 more in the fifth and two more in the top of the seventh. North Allegheny plated its fifth run in the sixth inning, when freshman Anne Melle, who relieved Haywood, drove in her first run if the season with a groundout.
The Tigers fell to (7-3/4-5) in section play and hit the road on Monday for a crucial section finale game at Butler. The Rams improved to (7-6/5-4) in the section with one section game remaining on Tuesday also against the Golden Tornado. In addition to their huge seventh inning, every Rams starter had at least one base hit in the victory.
The Wright Automotive Player of the Game honors went to Megan Manesiotis. The freshman designated player went 2-for-3 at the plate and added a stolen base and a run scored for the Tigers in the loss.
Box Score - Softball vs. Pine-Richland - 05/07/2021
| Score by Innings | 1 | 2 | 3 | 4 | 5 | 6 | 7 | R | H | E |
| --- | --- | --- | --- | --- | --- | --- | --- | --- | --- | --- |
| Pine-Richland | 0 | 0 | 7 | 2 | 4 | 0 | 2 | 15 | 18 | 1 |
| North Allegheny | 1 | 3 | 0 | 0 | 0 | 1 | 0 | 5 | 6 | 6 |
WP - Gabby Aughton LP - Lauren Haywood (2-4)