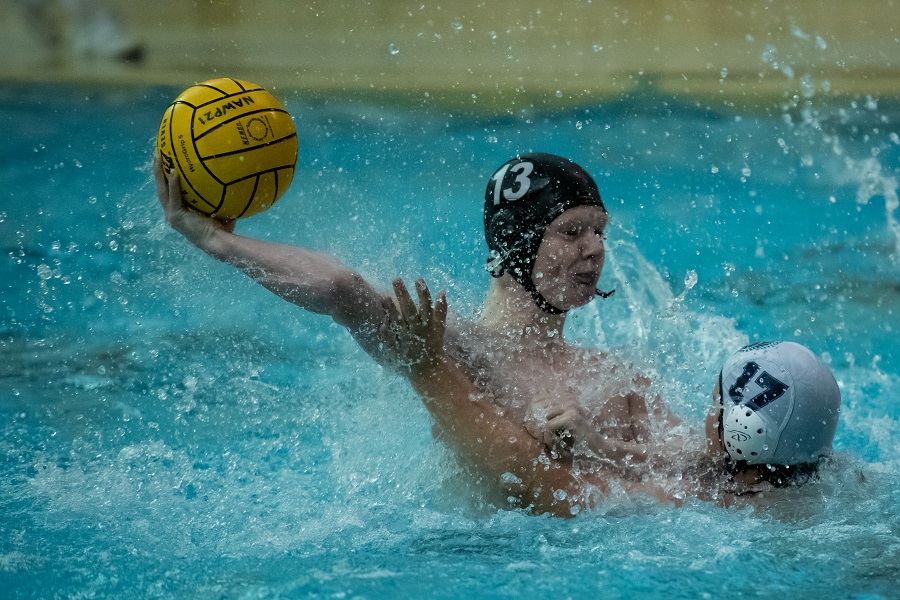 NA Earns Doubleheader Sweep In Erie
The North Allegheny water polo teams continued their winning ways on Thursday night with a visit to Erie to face Cathedral Prep and Villa Maria. The NA Boys rolled the Ramblers, 20-5, while the Lady Tigers vanquished Villa Maria, 17-10.
In game one of the twin bill, the NA Girls led 9-7 at the half before blowing open the game with a big third quarter. The Lady Tigers outscored their foe, 5-0, in the third period en route to the victory. Senior Anna Kegel surpassed the century mark in scoring with a team-best six goals, increasing her season total to 101 on the campaign. Senior Emma Donnelly and junior Rebecca Melanson each notched a hat trick. Senior Natalie Marquiss delivered two goals, while senior Jamie Palone and freshman Lily Tang chipped in with one goal apiece. In net, sophomore Izzie Trunzo picked up the victory with eight saves.
The NA Boys won handily in their contest with Cathedral Prep and took control with a strong second period. Leading 3-2 after one, the Tigers outscored the Ramblers, 6-1, in the second stanza. Junior captain Keller Sens paced the offense with six goals, followed by fellow juniors Ben Gavran and Sean McClellan with five goals each. It was another fine all-around night for McClellan, who added a team-best six assists and six steals. Also touching the scoresheet were Asher Jones with a hat trick and Camden Wright with a solo marker. In between the pipes, junior goalie Eliot Maravich made 11 saves to earn the win.
Following Thursday night's action, the NA Boys jump to 13-2 overall and the Lady Tigers improve to 14-2. Both teams have the weekend off before returning home on Tuesday night for a home rematch with Cathedral Prep and Villa Maria. Both varsity contests will be broadcasts live by the North Allegheny Sports Network, beginning at 6:00 p.m.