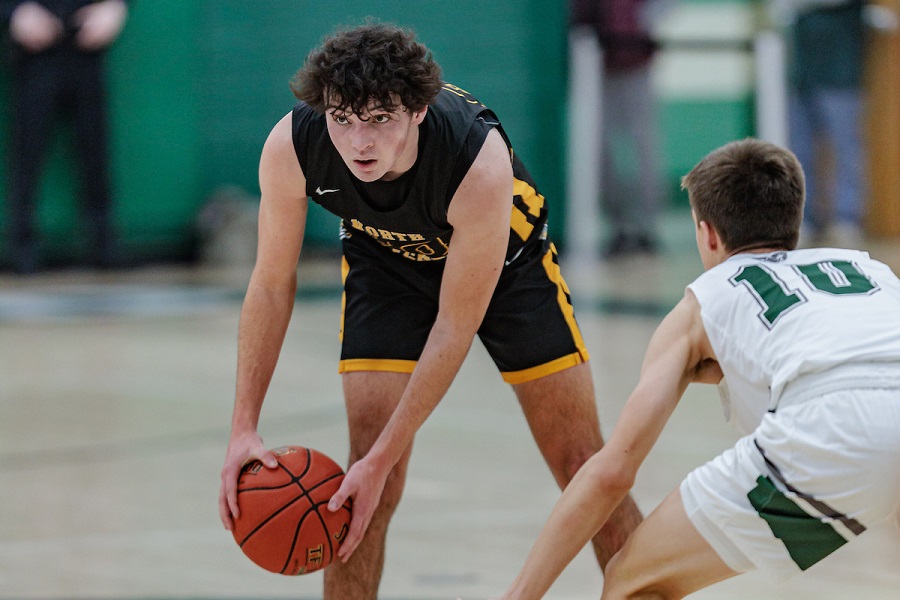 NA Falls At Pine-Richland, 72-64
The North Allegheny boys' basketball dropped a 72-64 decision at Pine-Richland on Friday night in a Section 1-6A contest.
For most of the night, this section matchup was tightly contested and the host Rams held a slim 54-53 lead after three quarters. However, a fourth quarter scoring drought for the Tigers allowed Pine-Richland to build an 11-point lead en route to an eight-point win.
The Tigers were paced by Matt McDonough who finished with a team-high 19 points. Sophomore Joey Dopirak scored 16 off the bench and senior Robby Jones touched double figures with 14 points. Pine-Richland was paced by Luke Shanahan's game-high 21 points and Joey Dudkowski added 20.
Following the loss, North Allegheny falls to 8-4 overall and 2-3 in Section 1-6A. Pine-Richland improves to 7-5 overall and 3-2 in the section. The Tigers look to bounce back on Tuesday night with a visit to Erie to take on the McDowell Trojans for a non-section contest.